Brendan C. Greve, Esq.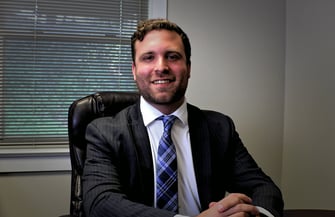 Brendan Greve is a member of Scura, Wigfield, Heyer, Stevens & Cammarota, LLP's litigation team and focuses his practice on the areas of commercial litigation and wills, trusts, and estate litigation. Brendan also has experience with personal injury litigation as well as bankruptcy law and associated litigation.
Brendan has been with Scura since joining the team as an intern in the Summer of 2018 after his first year of law school. Brendan remained with the firm as a law clerk through law school until he was admitted to the New Jersey Bar in the Summer of 2021 and became an associate attorney with the firm. While in law school, Brendan was heavily involved in the firm's litigation practice and gained valuable litigation experience in both state and federal courts. Brendan's experience enables him to routinely handle cases from start to finish.
Brendan received his law degree from Brooklyn Law School where he served as the Associate Research Editor of the Brooklyn Law School Journal of Law and Policy. Brendan received his undergraduate degree from Monmouth University where he received a B.A. in Political Science with a concentration in Legal Studies.
Areas of Practice
Bankruptcy and Related Litigation
Commercial Litigation
Personal Injury
Wills, Trusts, and Estate Litigation
Bar Admissions
Education
Brooklyn Law School
JD. 2021
Brooklyn Law School Journal of Law and Policy
Monmouth University
B.A. Political Science 2017 with concentration in Legal Studies