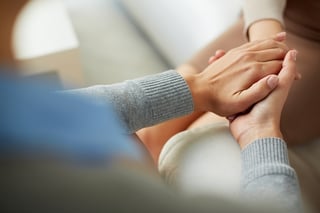 Residents in New Jersey often encounter difficult choices regarding their finances. For some, dealing with financial challenges means making major decisions such as filing for personal bankruptcy. Filing for bankruptcy is not an easy choice to make but might be the only rational route for debt relief. Moreover, bankruptcy could be the cause of unexpected life changes. This often leaves the individual or family members in a very vulnerable position and they might struggle with the emotional affects of the process.
It is common to face emotional issues during the bankruptcy process. In order to reduce the negative impacts that could occur, individuals and family members should consider these four tips.
4 Tips When Filing Personal Bankruptcy:
First, an individual should accept their feelings. Emotions are a natural response to any life event. Although the emotional reactions during bankruptcy are often negative ones, such as sadness, anger and guilt, repressing these emotions might create a worse situation down the line. Acknowledging the emotions involved in the process will allow the individual to continue with the process, move forward once it is over and create a positive outlook on the future.
Next, it is important to be surrounded by trustworthy people. Whether it is a friend, family member, business partner or someone hired to assist with their financial situation, being around trustworthy people causes the individual to be more positive. This will allow them to avoid more negative situations and keep their emotional wellbeing in check.
Third, understanding the bankruptcy process is crucial. Whether they consult with an expert, see a financial advisor or educate themselves, people should understand the realities involved in the process. Filing for bankruptcy could affect numerous areas of life, and talking with friends, family and experts could put their situation is perspective.
Lastly, those considering bankruptcy should allow themselves to consider that bankruptcy might be their best option. In order to do this, they should understand the different types of bankruptcy they could file for and how these different options could affect them.
While it might be a difficult realization, bankruptcy might be the best options for those seeking debt relief during financial troubles. Understanding the process is important, and individuals considering bankruptcy should note how it could help them, while also considering how it could affect them in the short-term and the long-term.
To get help with a personal bankruptcy, contact our law offices today for a free bankruptcy consultation.
Source: Forbes, "4 Tips For Coping With The Emotional Cost Of Bankruptcy"