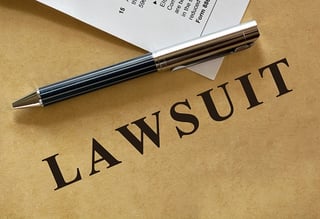 Adversary proceedings are lawsuits within a bankruptcy proceeding. Most commonly, creditors who feel they were misled about a now-bankrupt-debtor's ability to repay at the time the monies were lent will file an adversary proceeding. A separate case number is assigned and separate litigation will commence.
The creditors who sue debtors usually seek to have their claim deemed nondischargeable which will prevent the debtor from wiping out the debt. The creditor can then sue the debtor in state court to obtain a judgment which will be used to levy a bank account or garnish a paycheck. The bankruptcy case itself is often stalled until the adversary proceeding litigation concludes.
An Example from Eastman Kodak Co.
It was recently ruled by U.S. District Judge Harold Baer that Eastman Kodak Co executives did not mislead investors about the photography pioneer's deteriorating financial health in the year prior to its bankruptcy. A shareholder lawsuit against Chief Executive Antonio Perez and three former Kodak executives was dismissed.
Shareholders claimed to have lost $720,384 by investing in Kodak stock, accused the company of making false and misleading statements that suggested optimism it would become profitable, maintain sufficient liquidity, and sell a digital patent portfolio once thought to be worth as much as $3 billion.
The judge ruled that there was no showing that the executives intended to defraud anyone, and indeed they had used their "best efforts" to successfully transform the company.
The class period ran from January 26, 2011 to January 19, 2012, during which Kodak's share price fell to 30 cents from nearly $4. Kodak shares once traded above $94.
Kodak filed for bankruptcy after failing to keep up as consumers and rivals shifted to digital photography from film photography.
Contact a Corporate Bankruptcy Attorney for Help Today
We're aware that financial issues arise in the corporate world that require knowledge and experience. If you need help with corporate bankruptcy, contact one of our corporate bankruptcy attorneys today for a FREE consultation.