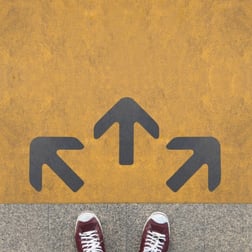 Many times there are alternatives to bankruptcy. You should educate yourself on bankruptcy and see if it is a viable alternative for you. The best way is to speak to a bankruptcy attorney to determine your various options. There are times when a person should not file bankruptcy because the consequences may not be worth the risk of filing bankruptcy.
For example, when you have substantial equity in your real estate or home beyond your allowable exemptions and your credit card debt is not that high, you should not file bankruptcy. There could be a risk that your house is forcefully sold by a bankruptcy trustee in order to satisfy your debt. Similarly, if your income is too high and you would wind up paying creditors in full through a bankruptcy it may not be worth it as well. In these situations, there are alternatives to bankruptcy.
Settle the Outstanding Debts without Filing Bankruptcy
You can avoid the bankruptcy by settling your outstanding debt at a reduced amount. Credit Card companies will settle for less than the full amount. In many cases, they may accept 10% to 60% of the outstanding amount (in rare cases they may accept less). Some credit card companies are more difficult than others and a lot depends on how old and delinquent the debt may be. It is important that these negotiations be handled by an attorney that has experience in this area.
Beware of Being Taxed On the Portion of the Debt Forgiveness
You do have to be careful when settling outstanding debt outside of bankruptcy because creditors will issue a 1099 for the debt forgiveness at the year end when you settle. Thus, if you owe $10,000 and settle the outstanding debt for $1,000, you will be taxed on the $9,000 of the debt that was forgiven. If you are in a 30% tax bracket, you will have to pay another $3,000 in taxes when you taxes are due. In bankruptcy, you are not taxed on any debt forgiveness at all.
A Debt Counseling Service May Be Option to Structure a Payment Plan
Debt counseling services can start in helping you negotiate payment plans. You just have to be wary of many services because most are scams. You must seriously do a background check and see if there are pending complaints against the agency. Make sure that the service is a certified non-profit company with a good reputation.
Debt Consolidation Loans
Another option is to borrow money based on the equity in your home and use that money to settle the credit card debt and then pay the debt at a lower interest rate through your home equity loan. Again, you must make sure that the bank you are using is charging reasonable finance charges on the loan. You also have to make sure you are not putting yourself in a worse position. Remember, that once you put another lien on your house, that bank or finance company can foreclose on your house if you do not pay.
Credit Considerations in Deciding Whether To File Bankruptcy
A major consideration in whether to file bankruptcy is the effect on credit. Unfortunately, many of our client's credit are already significantly damaged. Since the credit is already negative, the bankruptcy filing is not going to make a world of difference in terms of the impact on credit. If this is the situation, we typically advise the clients that bankruptcy is probably a better option since the credit is already bad.
With all of these options, it is critical that you speak to one of our New Jersey or New York bankruptcy attorneys before deciding to file bankruptcy. Call us at 973-870-0434 for a FREE phone consultation or fill out our form online to schedule your free New Jersey bankruptcy consultation.