Scura, Wigfield, Heyer, Stevens & Cammarota Blog
Are Private Student Loans Dischargeable Under the U.S. Bankruptcy Code?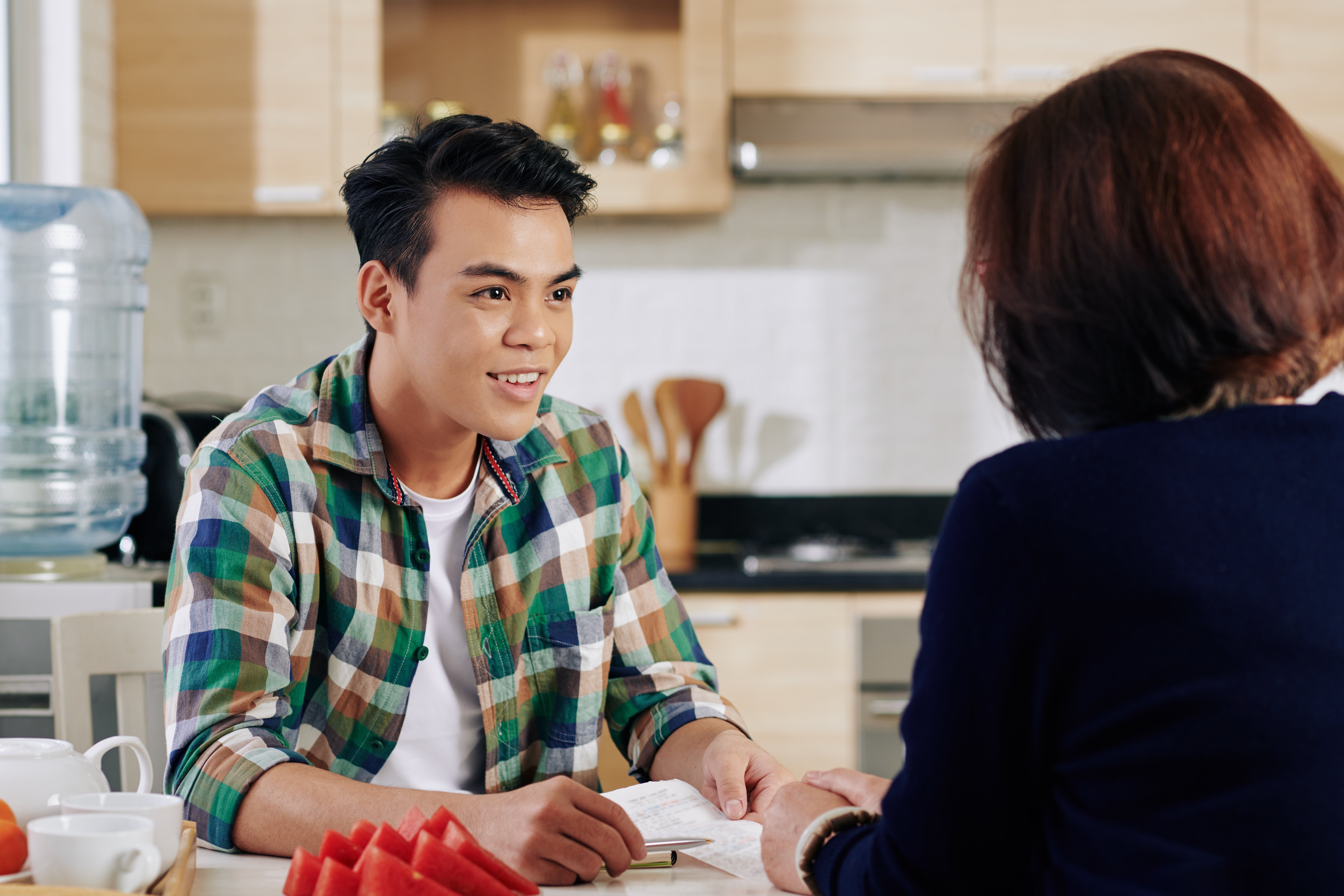 As a response to the COVID-19 pandemic, the federal government has implemented many changes, including a federal eviction moratorium and student loan payment pause. On August 6, 2021, the Biden Administration announced, "a final extension of the pause on student loan repayment, interest, and collections until January 31, 2022." These decisions have left millions of Americans in an anxious limbo concerning the future of their financial well-being and ability to continue making payments toward their student loans.
As of 2021 there are a total of 45 million borrowers with student loan debt amounting to $1.71 trillion; with the average borrower owing $37,693. As a result of these astronomical numbers, millions of borrowers have petitioned President Biden to outright cancel—in its entirety or a set dollar amount—student loan debt. While some borrowers have taken a more passive approach in petitioning President Biden, such as signing a Change.org petition with over 1 million signatures, other borrowers have filed suits against private student loan lenders alleging that these debts are dischargeable under the United States Bankruptcy Code.[1] In these suits, the borrowers are claiming that their private student loans can be discharged within bankruptcy proceedings.
Are Private Student Loans Constitute "an obligation

to repay funds received as an educational benefit"?
In Homaidan, the debtor, Hilal Homaidan, had received $12,567 in private student loans. After Hilal graduated from college, he filed for Chapter 7 bankruptcy and was granted a discharge order that was ambiguous as to whether his private student loans were discharged. As a result, the defendants hired a collection firm to continue trying to collect the student loan debts from Hilal. Believing that his student debt was not discharged in the previous Chapter 7 Bankruptcy proceeding, Hilal paid back his private student loans in full under the belief that he had a legal obligation to do so.
Hilal later reopened his bankruptcy case and argued that the private educational loans he received from the Defendants (Navient and Sallie Mae) were dischargeable under §523(a)(8)(A)(ii) of the U.S. Bankruptcy Code. Additionally, Hilal argued that Navient has employed a scheme of issuing dischargeable loans to student borrowers and demanding repayment even after those loans had been discharged in a bankruptcy proceeding. This means that if the Hilal is right, the private student loans he received from the defendant were discharged in his previous bankruptcy case and he did not have a legal obligation to repay the loans in full.
The crux of this case rested on the Court interpreting §523(a)(8)(A)(ii). The Court was tasked with determining whether the private student loans constitute, "an obligation to repay funds received as an educational benefit," and were therefore excepted from discharge under the U.S. Bankruptcy Code. Upon reading the statute, the Court concluded that there were three categories of educational debt that cannot be discharged in bankruptcy proceedings: 1) loans and benefit overpayments backed by the government or a nonprofit; 2) obligations to repay funds received as an educational benefit, scholarship, or stipend; and 3) qualified private educational loans. The defendants argue that the loan they issued to Hilal falls under the second category of educational debts that cannot be discharged.
The Court rejected the defendants reading of §523(a)(8) stating that the defendant's understanding of the Bankruptcy Code would result in virtually all student loans being excepted from discharge and this goes against the express wording of the law. The Court stated that the private student loans here are not an "educational benefit," within the meaning of § 523(a)(8). In giving an example of an "educational benefit" that would be non-dischargeable, the Court pointed towards the Reserve Officer Training Corps (ROTC), which pays a student's tuition in exchange for a promise to serve in the military after graduation. As a result of the Court's interpretation of the law, Hilal's private student loans were ruled dischargeable in his previous bankruptcy proceeding.
What is an "Educational Benefit" For Purposes of Dischargeability Under The Bankruptcy Code?
In Crocker a Chapter 7 debtor had previously taken out a $15,000 private educational loan from Sallie Mae in order to fund his bar exam preparation. After the closing of the Chapter 7 debtor's case, Sallie Mae frequently contacted Crocker demanding repayment of the loans. As a response, the debtor filed a suit seeking a determination that his private student loans were validly discharged at the closing of his Chapter 7 case.
In replying to the lawsuit, the loan issuer claimed that the loan was within a category of loans that are non-dischargeable under the U.S. Bankruptcy Code § 523(a)(8). In dealing with this issue, the Court was tasked with interpreting and defining terms used within §523(a)(8), including what constitutes an "educational benefit." In defining "educational benefit," the court determined that a benefit generally does not need to be repaid and that under the lenders proposed definition, the term would be too broad and cover virtually every loan making them non-dischargeable under the U.S. Bankruptcy Code.
In their conclusion, the Court found that the term "educational benefit" is limited to conditional payments similar to scholarships and stipends. Here, the loans at issue did not qualify as an obligation to repay funds received as an educational benefit, scholarship, or stipend, because their repayment was unconditional and therefore, they are dischargeable.
In closing, these court cases provide a light at the end of a dark tunnel for millions of Americans that have student loan debt. While the court's rulings do not provide broad protection to student loan borrowers who have filed for bankruptcy, they do provide a delineable path towards relief of student loan debt. Under the current state of the law, certain forms of private student loans are dischargeable under the U.S. Bankruptcy Code. This will provide many post-graduates with a fresh start and help clear the plate of many individuals facing uncertainty due to the end of the federal eviction moratorium and pause on student loan payments.
If you have questions concerning whether bankruptcy is right for you or what debts may be dischargeable, call the law firm Scura, Wigfield, Heyer, Stevens & Cammarota for expert advice. Our consultations are priceless, but free to you.
[1]

Homaidan v. Sallie Mae, Inc., 3 F.4th 595 (2d Cir. 2021); In re Crocker, 941 F.3d 206 (5th Cir. 2019).

I have a passion for what I do. There are few things I enjoy more than helping good people and viable businesses find solutions to overwhelming debt.
Share Article
Need Help? Contact Us Today!