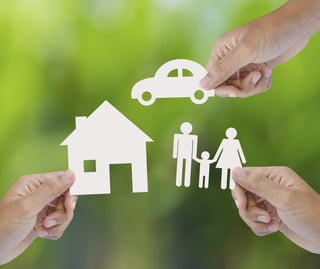 Asset protection is the overarching concern of most people who seek estate planning advice and assistance. Wives and husbands want to know how to transfer assets to each other at the time of death of either one, with as little loss to estate taxation as possible. Parents want to know how to leave assets to children, while protecting those assets from future spouses of the children in the event of a divorce. Business partners want to know how best to protect the financial integrity of a business when any partner dies, is divorced or is targeted in a lawsuit.
Getting Help With an Estate Planning Lawyer
All of these and other concerns that you may have regarding asset protection in New Jersey are best reviewed and discussed with an experienced estate planning lawyer. If you are conducting a New Jersey attorney search, Scura, Wigfield, Heyer & Stevens, LLP, provides reliable, cost-effective lawyer consultation for New Jersey clients seeking any of the following:
Wills

and Trusts

Living trusts

Business succession planning

Charitable trusts

Generation-skipping trusts

Powers of attorney
Contact a New Jersey Estate Planning Lawyer
Scura, Wigfield, Heyer & Stevens, LLP, is a full-service eastern New Jersey attorney firm offering legal counsel and representation in these and related areas of the law that may be relevant to your estate planning needs:
Our New Jersey asset protection lawyers welcome the opportunity to review any of these or related legal matters with you in our law offices or in some other mutually agreed-upon location. Our law firm has been serving the Hoboken and Wayne areas since 1972. We have a long list of satisfied clients who have found the legal solutions they were looking for at Scura, Wigfield, Heyer & Stevens, LLP. We invite New Jersey residents as well as anyone out of state with assets or family members in New Jersey to contact us to schedule a consultation with one of our lawyers.
Se habla español
Tenemos asistentes bilingües que hablan español. Por favor llamar para una cita hoy.