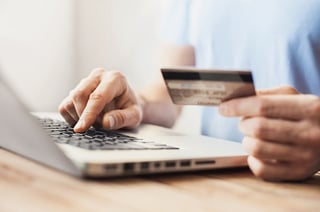 We recently had Black Friday and Cyber Monday, two of the biggest single holiday-related shopping days of the year in the U.S. However, plenty of additional holiday-related purchases will be made between now and New Year's Day. Consumers face substantial pressures to buy, buy, buy at this time of year. But it is important to remember that these purchases may cost far more than their sticker price if you purchase them with credit.
When you purchase anything on credit, if you fail to pay off your entire balance by a given time period, the purchases will incur interest. Over time, if you still cannot pay a minimum credit balance, you will also face fees associated with inadequate payment. Finally, you may encounter significant creditor harassment and a host of other consequences if you remain unable to pay off your balances.
This holiday season, you may face very real pressures to spend outside your means. But unless these purchases are absolute necessities like basic foodstuffs, gasoline and necessary hygiene supplies, it is best to think long and hard before handing over your credit card. Adults who love, care and understand you will not fret if you cannot afford gifts that cost money this year. Children may be presented with one special and meaningful gift or with some exciting experience that costs very little.
In the end, thinking ahead to what your debts will do to you and your family later will help you cope with the frustrating consumer-related pressures of the season. The next month may be a struggle when it comes to avoid using credit you cannot easily pay off. But that struggle will pale in comparison to the one you will suffer if you allow the consumer pressures of the season to inspire you to spend more than you have.
Help When You're In Debt
If you are already struggling with overwhelming credit card debt, or other forms of debt, give our law offices a call. Our New Jersey bankruptcy attorneys are understanding of your situation and offer a free bankruptcy consultation. We can help you figure out the best path forward to get on track financially. We have offices located in Wayne, Hoboken, Newark & Hackensack, New Jersey.
Whether you need to completely eliminate your debt through Chapter 7 bankruptcy, or need to reorganize your credit payments through Chapter 13 or Chapter 11, we are well qualified as a full-service bankruptcy law firm for people in these and other New Jersey counties: Passaic County, Hudson County, Essex County, Bergen County, Morris County, and Sussex County. Call us today at 973-870-0434 or toll free 888-412-5091.