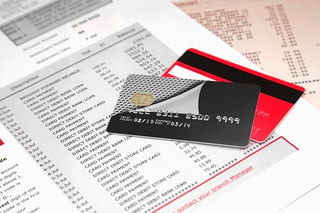 The Bankruptcy Rules Advisory Committee is considering important rule changes to the Bankruptcy Rules.
Many creditors abuse the bankruptcy proof of claim filing process and file proofs of claims with added and unauthorized charges without adequate back up. This causes debtors to have to pay more in a bankruptcy case.
The first set of changes would amend Rule 3001 to require that a proof of claim include a copy of the last account statement, such as with a credit card. The proof of claim must also contain an itemized statement of interest, fees and charges, the amount necessary to cure a default on a secured debt, and an escrow statement for a home mortgage. If the creditor fails to include required information, it may be precluded from introducing it in evidence in any proceeding to prove what a debtor owes.
A new Rule 3002.1 would require mortgage lenders to provide notice to the debtor, debtor's counsel, and trustee of all payment changes, and of all fees and charges assessed to the debtor's account, and provide an opportunity for the debtor to object. The rule will provide a way for the court to determine at the end of the case whether the mortgage has been cured, and precludes a creditor from introducing evidence of any fees or charges for which notice was not provided under the rule. The rule changes will help especially in chapter 13 bankruptcy, chapter 7 bankruptcy, and chapter 11 bankruptcy cases.
These changes will hopefully deter abuse by creditors in charging additional, unnecessary, unauthorized and sometimes fraudulent charges.
Contact a New Jersey bankruptcy attorney in one of our New Jersey offices