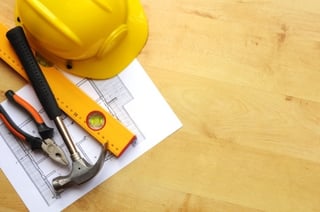 Sometimes conflicts arise in the middle of construction that demand a prompt and definitive resolution to keep the project on schedule. Sometimes issues arise after the work is completed and owners have moved in. Whatever the circumstances of construction disputes, both parties have a substantial investment and are in need of business litigation.
The New Jersey law firm of Scura, Wigfield, Heyer & Stevens, LLP, represents homeowners, condominium owners and commercial property owners, as well as construction companies and subcontractors, in all manner of legal disputes.
Newark Construction Litigation Attorneys
We have represented owners/buyers, and sometimes builders, in a wide spectrum of construction-related disputes:
Fraud, misrepresentation or nondisclosure
Breach of contract
Performance (delays, abandonment or partial completion)
Change orders or cost overruns
Construction defects
Breach of warranty (windows, roofs, etc.)
Bonding and insurance
Payment disputes, including mechanic's liens
We also represent the interests of property owners who are caught in the middle of payment disputes between developers, general contractors and subcontractors. We work to ensure the house, condo or business is not encumbered by liens in disputes for which our client has no involvement or responsibility.
Jersey Construction Defect Attorneys
We have experience in lawsuits over construction defects, such as water intrusion, roof leaks, structural collapse or shoddy workmanship. Our firm has the resources to hire engineers and other experts as necessary to verify engineering or architectural flaws, code violations, inferior building materials, bait-and-switch substitutions and other fraud or incompetence. We may seek specific performance or monetary damages to correct the defect, or other remedies up to and including turning the property back.
To discuss your case with one of our construction litigation or business litigation lawyers, call (973) 870-0434 or contact us online to arrange a consultation. We practice in Passaic, Bergen, Hudson, Union, Essex, Middlesex and surrounding counties of New Jersey.