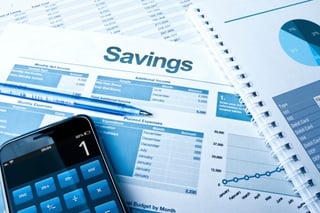 Filing bankruptcy will protect any assets, such as bank accounts, from creditors up to your allowed exemption amounts. There is both a Federal Bankruptcy Code Exemption scheme and State Exemption Scheme. You have to pick one of the other. Most of the time, in NJ the Federal Exemption scheme is a better choice, but there are exceptions.
A frequent question that arises when I meet with clients is can I have a bank account when I file bankruptcy. The answer is of course. You can keep existing accounts open or open a new account after you have filed. The bankruptcy will also lift any pending levies on those bank accounts by creditors that obtained judgments. You do, however, want to file the bankruptcy before those funds are turned over to that creditor.
Bankruptcy Will Protect Bank Accounts Up To Certain Amounts
Some people also worry if their account will close once the petition is filed. It should not close. You are entitled to exemptions under the Federal Bankruptcy Code so you can have certain amounts of money in a bank account that cannot be touched by creditors or by the bankruptcy trustee. For example, under the bankruptcy code as of 2012 you could have $1,150 in cash and an additional $10,825 from the wild card exemption to cover any asset. It is called the wild card exemption because this $10,825 could be used to cover any asset, i.e., cash, car, tools, etc. Thus you could have up to $11,975 ($1,150 in cash exemption and $10,825 wild card exemption) in a bank account, still file bankruptcy and none of those monies could be touched.
I do advise clients before filing for bankruptcy that you want to be on good terms with the bank you have an account with. You do not want to have a overdue credit card with the same bank you have an account with or owe overdraft fees or have a line of credit in which you intend to have discharged. If so, it is best to switch banks before filing the bankruptcy.
If you have any questions about how a bankruptcy in New Jersey will effect or protect your bank accounts call a bankruptcy lawyer in one of our NJ offices at 973-870-0434 or contact us online for a FREE New Jersey Bankruptcy Consultation.