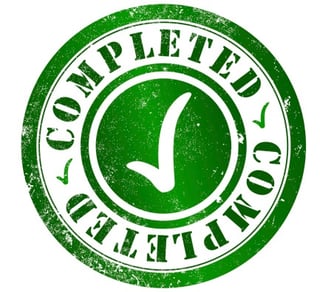 When debt becomes overwhelming, individuals in New Jersey should understand that they have real options to address their financial problems. In some cases, personal bankruptcy might be their best option. The decision to file for bankruptcy is never an easy one to make. Although the process could result in debt relief, those choosing this method to take care of all or most of their debt should understand all the steps involved in the process so they can have a full picture of their situation and how it could impact them in the future.
According to the Federal Trade Commission, those filing for bankruptcy must file a certificate that indicates the individual completed credit counseling. This must be approved before the process can be initiated. In addition, when the debtor has completed their filing, they must also show evidence that they completed a debtor education program.
>>Meet Our Personal Bankruptcy Attorneys Here
Credit counseling or a pre-bankruptcy counseling session helps the individual evaluate their financial situation and helps them understand all of their debt relief options. After the session is completed and the debtor believes that filing for bankruptcy is their best option, then the certificate showing that this session was completed needs to be filed prior to filing.
A post-filing debtor education course usually lasts longer than the counseling session and helps the individual make a financial plan. This means developing a budget, understanding how to manage money better and use credit wisely. Once this is completed, a certificate of their completion should be filed. Debts cannot be extinguished through bankruptcy until this course is completed.
The pre and post steps involved in the bankruptcy process are only small portions of the bankruptcy process, and those considering bankruptcy should understand all the steps involved. It is important to obtain guidance about options so the individual can take steps towards a better financial future.
To speak with one of our personal bankruptcy attorneys for help with your situation, contact our law offices today.
Source: Federal Trade Commission, "Filing for Bankruptcy: What to Know"