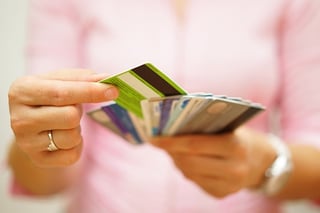 For years, medical bills have been a major cause of bankruptcy. Federal health insurance reform was supposed to alleviate that problem. But nearly two years after Congress passed the reform law, the problem of medical debt remains acute for many people in New Jersey and across the country.
As a result, many Americans have been forced to put their medical bills on credit cards. Putting the bills on plastic, however, only postpones the problem of how to pay for them. It doesn't solve the problem.
Considering Medical Debt Management Options
As New Jersey bankruptcy lawyers, we know that people struggling with medical bills and other forms of debt need to consider all of their debt relief options. Depending on your specific circumstances, a bankruptcy filing may be a good way to get out from under crushing medical bills and move forward with your life.
Keep in mind that putting medical bills on a credit card may only make things worse because of the high interest charges that quickly begin to accrue.
The problem does not only affect people without health insurance. Even those who have been able to keep their insurance often struggle to pay their bills.
"The problem of medical debt is widespread," notes Tom Rukavina, the director of a nonprofit organization called The Access Project, based in Boston. His organization provides research and advocacy on healthcare affordability and recently issued a report on the subject of credit cards and medical debt.
Rukavina estimates that nearly 60 million American adults face the risk of being hit with medical bills they are unable to pay.
If you are having trouble with medical debt management and need advice, our bankruptcy attorneys offer a FREE initial consultation.
Source: "More Americans Paying Their Medical Bills With Credit Cards"