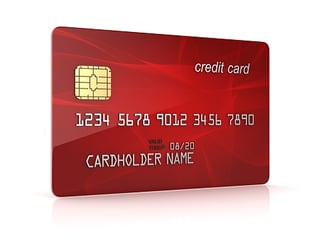 Dealing with debt and struggling with debt are very different things. Residents in New Jersey often utilize credit cards for various reasons, but if an individual fails to use them rationally, this could lead to serious financial problems. While using credit cards is a convenient and often safe way to make purchases, it is also a payment method that could lead to bad habits and even serious financial problems.
Credit Card Debt Management
It is clear that racking up credit card debt is not a good option due to high interest rates and the potential issues it could present. Misusing credit cards could mean high monthly payments, missed payments, creditor calls, collections and other serious financial challenges. Moreover, this could really damage the debtor's credit score and prevent them from purchasing a home, car or even obtaining financial aid. Although it is never advisable to rack up the charges or max out a card, a recent report noted four situations where it might make sense to do so.
Four Situations Where It Might Make Sense To Use a Credit Card
The first and most obvious scenario is in an emergency. Something serious happened, such as an accident or a medical procedure, and a payment must be made. While negative financial outcomes will most likely ensue, reaching for the plastic in these situations is understandable even if it means a hurt credit score.
Second, many individuals use credit cards to rack up rewards points. Using plastic for these reasons should only be done if the balance is going to be paid off right away. Some people make all their purchases for the month on their card in order to gain rewards, but will pay off the balance at the end of the month.
Next, when an individual is unemployed and their cash flow is limited, using a credit card might be their only option. While it is not advisable, there needs to be a means to obtain necessities. In these situations, the person must make judgment calls on what is a necessary purchase and what is not.
Lastly, when an individual is consolidating their debt on a zero percent interest card, it is common to load the card up with the balances from other credit cards. This is actually a good method to help deal with current debt and start their path toward debt relief.
Credit card debt is not always a bad thing, but when it gets out of hand, an individual could struggle with serious financial issues. Those struggling with credit card debt or any other form of debt should understand their options so that they can properly address their issues.
Contact New Jersey Debt Management Attorneys
To learn your options for addressing credit card debt, contact our debt management attorneys today.
Source: USA Today, "The Only 4 Times You Should Max Out Your Credit Card"