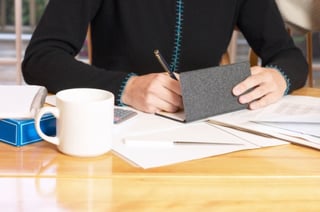 Is your debt piling up and becoming overwhelming? Many Americans will unfortunately find themselves in such a situation due to loss of a job, medical bills, credit card debt or other financial difficulties. In New Jersey and across the country, people are often struggling to get a firm footing again.
If you are beginning to feel overwhelmed, there are several things to keep in mind:
Move Fast
Many individuals try to avoid bankruptcy or otherwise dealing with their financial problems for as long as possible. Unfortunately, this is usually not the best option. Racking up huge credit card bills and missing payments can cause a much bigger impact on your credit score than simply facing hard facts early on.
Bankruptcy is Often the Best Option
Bankruptcy is often the best option for escaping debt. The type of bankruptcy that you may want to consider depends, however, upon your individual circumstances.
For example, if you have few valuable assets, little or no equity in a home, and have trouble maintaining a steady stream of income, Chapter 7 bankruptcy may be beneficial. In a Chapter 7 case, your property of value is liquidated (sold off), and most types of debts are immediately discharged. Most times, however, individuals do not have property that exceeds their exemptions that they are permitted under federal and state law so they are able to file Chapter 7 bankruptcy and still keep assets.
Chapter 13 bankruptcy is quite different. It involves a court-approved repayment plan that will help you settle your debts over a three to five-year term by making consolidated, often reduced payments. At the end of the term, remaining balances on many types of debts will be discharged.
One of the biggest advantages of Chapter 13 bankruptcy is that it allows you to keep your home. Filing halts foreclosure proceedings, and you will retain your home as long as you keep up with your mortgage under your Chapter 13 repayment plan. Unlike many debts, the remaining balance on your mortgage and similar long-term obligations will not be discharged at the end of the plan. If your debt exceeds certain limits, you may have to file an individual Chapter 11 reorganization type case in order to save certain assets, such as your home.
Other Debt Relief Alternatives
Depending on your individual circumstances, there are other paths to consider beyond bankruptcy. Because bankruptcy cannot eliminate some types of debt, like student loans or unpaid taxes, different alternatives may be better able to help you get back on track.

Foreclosure, for example, will eliminate burdensome mortgage payments. Negotiating with creditors can also help ease your burden. After all, most lenders would rather see some return by offering better terms than risk losing everything if you are pushed into insolvency.
If you have questions about the best debt relief option for your unique financial situation, contact an experienced bankruptcy attorney as soon as possible.