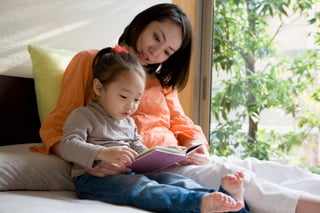 The type and amount of debt that you have directly correlates with your stage in life. Older people face different debt challenges because they also have also likely accumulated more assets than a younger person as well. Your debt relief strategies may vary depending on where you are in life and your unique financial situation.
Young Adults and Debt Relief
Young adults often have trouble building up their credit from scratch. They want to purchase cars for the first time and often need help with finances to attend higher education. They may be experiencing parenthood for the first time, which can be both wonderful and a financial strain. They may also be considering purchasing their first home as well.
Young adults can do all of these things and balance their debt load. However, that process can be tricky, and once one of these items gets out of control, a downward spiral can occur quickly. It can be extremely tempting to live outside your means through credit cards and personal loans.
Good and Bad Debt: An Overview
There are really two types of debt—good debt and bad debt. Good debt goes toward something that will add value, such as your education or a house. Your school expenses are a good debt because it will allow you to have higher earnings in the long run. A home permits you to build equity and may increase in value over time.
Credit card debt or financing for things like furniture is often not considered a good debt. Furniture usually decreases in value over time. That means that you are not only losing value, but you are also making a monthly payment (often with interest) every month that does nothing to help you in the long run. These bad debt purchases can add up quickly if you are not careful.
Dealing with Debt as a Young Adult
The most effective debt relief strategy you can take as a young adult is to ensure that you are living within your means. Say no to purchases that you do not need and examine your finances closely before taking on new debt. Keep in mind that when someone approves you for a loan or advance, that does not necessarily mean that it is in your best financial interest to take it.
You can also look for ways to earn additional income. Right now, before you have children, is one of the best times to put in some extra hours or get a side job. You will have far less free time in the future. Plus, making additional payments now on your big debts, such as your student loans, could potentially save you thousands of dollars in interest in the next few years.
Legal Debt Relief Options
If you really think you are underwater and cannot get out, talk to an attorney about your debt relief options. Sometimes you can take advantage of debt relief programs offered by lenders, particularly when it comes to student loans, but there are other options under both state and federal law to help you work out your debts to a manageable level.
Bankruptcy may allow you to wipe out your loans entirely. It does take some time to rebuild after bankruptcy, and such a decision can restrict your ability to make large purchases for several years. Bankruptcy should not be taken lightly, but it may be a good option for young adults who are struggling financially. Keep in mind, however, that if your primary debt is your student loans, bankruptcy might not be able to help.
Couples and Debt Relief
Whether you are a newlywed or a couple that has been together for some time, you need to be able to attack your joint debt as a team. Money is one of the main reasons that couples get divorced, but if you approach the issue correctly, it does not have to be nearly as contentious.
Get on the Same Page
It is important that you and your significant other talk about your debt issues. Keeping an open line of communication about this often-sensitive subject can be extremely helpful. It will allow you to create a plan of attack, have a better realization of what additional debt you can and cannot take on, and will enable you to plan for your future effectively.
It is a good idea to create a joint budget if you are sharing households. Talk about variable expenses, such as the utilities, entertainment costs, and even how often you want to go out for dinner. Decide how you will deal with your debts, both single and joint obligations. Having a unified front against your financial responsibilities will not only help you pay off debt faster, but it may improve your relationship as well.
The Law and Your Debts
As a rule, any debt that you bring into a marriage is yours alone. That means that even if you divorce, you will still be responsible for your solo debt, unless your significant other co-signed a loan before the marriage. Debts that you incur after the marriage are considered both of your debts. Both spouses are deemed liable for the entire debt. Couples often make payments together on these types of obligations, but you can create whatever arrangement works for you.
Because most of your debts will be considered joint, that means that your debt relief efforts can also be joint as well. Any time you do a work out with a creditor that affects your spouse, he or she will also need to be on board as well. However, one spouse can choose to file bankruptcy by themselves. Nonetheless, most married couples decide to file a joint petition to address every debt, both before and after the relationship.
Debt Relief Strategies for Older Adults
Older adults face different challenges in considering debt relief options. They may have more assets and different types of debts. Being older does not somehow exempt individuals from financial difficulties, and sometimes no amount of financial planning can avert certain situations. Health issues or poor investments may lead to extreme financial pressure, for example.
Bankruptcy for Older Adults
Older adults have the same opportunities to work out debt relief options with their creditors that younger adults do. They also have the option to file for bankruptcy as well. There are a couple of important points related to bankruptcy that older adults should consider:
New Jersey allows most people who file bankruptcy to keep their retirement accounts. This point is especially relevant for older adults who may be counting on their retirement money in a few years or who are currently living off of their retirement funds.
Nearly all medical debts are dischargeable. Healthcare costs can be extremely high. Thankfully, barring some unusual circumstance, medical debts can be completely wiped out in bankruptcy.
While bankruptcy may harm your credit, that may only be a real issue for seniors if they plan on making any large purchases. For many older adults, credit scores a not a real concern.
Learn More About Your Debt Relief Options
No matter your age or circumstance, you have options when it comes to debt relief. You do not have to face your creditors alone. Learn more by contacting our team today 888-412-5091.
If you are considering bankruptcy, contact us to schedule a FREE initial consultation.
Whether you need to completely eliminate your debt through Chapter 7 bankruptcy, or need to reorganize your credit payments through Chapter 13 or Chapter 11, we are well qualified as a full-service bankruptcy law firm for people in these and other New Jersey counties: Passaic County, Hudson County, Essex County, Bergen County, Morris County, and Sussex County. Call us today at 973-870-0434 or toll free 888-412-5091.