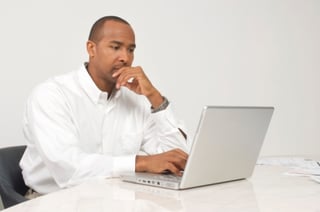 One of the unsettled areas of bankruptcy law at this moment is whether a debtor has an absolute right to voluntarily dismiss a Chapter 13 bankruptcy case. Decisions are varying on this issue depending on where the cases are being heard. This blog will explore this issue and the arguments in favor of each side.
Statutory Confusion
11 U.S.C. § 1307(b) provides that "[o]n request of the debtor at any time, if the (bankruptcy) case has not been converted under section 706, 1112, or 1208 of this title, the court shall dismiss a case under this chapter." However, this conflicts with 11 U.S.C. § 1307(c) which states that "on request of a party in interest or the United States trustee and after notice and a hearing, the court may convert a case under this chapter to a case under chapter 7 of this title…for cause." Cause is not expressly defined by the Bankruptcy Code and courts evaluate 11 U.S.C. § 1307(c) under the totality of circumstances test. In re White, 542 B.R. 762, 771 (Bankr. E.D. Va. 2015). The statutory confusion begs the question why wouldn't a debtor just move to dismiss their chapter 13 case once a creditor moves to convert it given the text of 11 U.S.C. § 1307(b).
The Argument in Favor of Absolute Right of Dismissal
When examining this issue, the Second Circuit found that "[s]ection 1307(b) unambiguously requires that if a debtor 'at any time' moves to dismiss a case that has not previously been converted, the court 'shall' dismiss the action. The term 'shall,' as the Supreme Court has reminded us, generally is mandatory and leaves no room for the exercise of discretion by the trial court." In re Barbieri, 199 F.3d 616, 619 (2d Cir. 1999). The Second Circuit based their reasoning on the difference between the words may and shall in 11 U.S.C. § 1307(b) and (c). The court found that "when the same [provision] uses both 'may' and 'shall,' the normal inference is that each is used in its usual sense – the one act being permissive, the other mandatory." Id at 620. Additionally, the Second Circuit noted the voluntary nature of a chapter 13, since the Bankruptcy Code states that a chapter 13 bankruptcy case cannot be initiated involuntarily. Id.
The Argument Against Absolute Right of Dismissal
The Ninth Circuit, later joined by the Fifth Circuit, evaluated the nature of the right to dismissal under § 1307(b) and found that a recent United States Supreme Court decision makes "the "absolute right" position no longer viable." In re Rosson, 545 F.3d 764, 772 (9th Cir. 2008); In re Jacobsen, 609 F.3d 647, 660 (5th Cir. 2010). While the Third Circuit (the Circuit governing the District of New Jersey) has not yet weighed in on this issue, the Bankruptcy Court in the District of New Jersey addressed the issue and found as follows: "a debtor's right to dismiss is not absolute when there has been a showing of bad faith conduct. Simply put, "[t]o allow [a debtor] to respond to a motion to convert by voluntarily dismissing his case with impunity would render section 1307(c) a dead letter and open up the bankruptcy courts to a myriad of abuses."" In re Caola, 422 B.R. 13, 20 (Bankr. D.N.J. 2010).
Conclusion
Ultimately, the Third Circuit and likely the United States Supreme Court will weigh in on this issue. Until that happens, this will be an unsettled issue within this district. As a chapter 13 debtor or potential chapter 13 debtor, the takeaway from this blog should be to make sure that you deal in good faith with the Court. Once you enter a chapter 13 bankruptcy case, it is far from guaranteed that you have the right to voluntarily dismiss the case. Therefore, it is important that you contact an experienced practitioner to help guide you through the process to avoid potential pitfalls.
Whether you need to completely eliminate your debt through Chapter 7 bankruptcy, or need to reorganize your credit payments through Chapter 13 or Chapter 11, we are well qualified as a full-service bankruptcy law firm for people in these and other New Jersey counties: Passaic County, Hudson County, Essex County, Bergen County, Morris County, and Sussex County. Call us today at 973-870-0434 or toll free 888-412-5091.