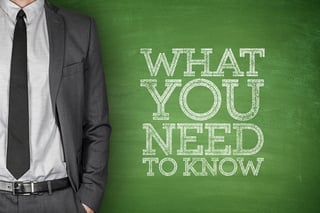 Debt is something that New Jersey residents likely do not desire to have. When consumers rely on credit cards to purchase their goods, the amount of debt they have could get out of hand. This could present numerous financial challenges and the individual might need to restructure their spending. When credit card debt gets to be too much to handle, a person might consider debt relief options, although not all of them are beneficial to their personal needs and ability to regain financial freedom.
Watch Out for Deceitful Debt Settlement Advertisements
A recent report focused on the debt relief options available to some borrowers. Some of these options do not paint a full financial picture and could be deceitful to some individuals. Oftentimes, these are the commercials that promise to settle the debt of troubled bowers, but these practices have been labeled fraud by the New York City Department of Consumer Affairs. Despite this, the industry is currently seeking to set up shop in additional states across the nation.
Currently, New Jersey and three other states do not authorize the industry that promises debt settlement, but it was recently reported that lobbyists for the company have been attempting to rustle up support at the nation's capital in order to allow the practice in all states.
Although a debt settlement company might have its appeals, especially when an individual is struggling with a large amount of debt, it was discovered that some consumers are left in a worse off position after a debt settlement. There is a catch to signing up for a debt settlement, and this often means being in default on all of their debts. This causes debts to grow while they wait for a debt settlement that may never come. They also face the risk of investing in this option and still being sued for collection by their creditor.
When Filing for Bankruptcy Is the Better Option
Although a debt settlement company might be able to provide some consumers with debt relief, it is not an option New Jersey borrowers have. In many cases, filing for bankruptcy could be the better option when dealing with credit card debt.
The process is not easy and it could pose some challenges, but it could provide the individual with a fresh financial start. Those considering personal bankruptcy to alleviate credit card debt and other debts should understand the steps required so they can take appropriate action. Contact one of our attorneys for help with filing for bankruptcy.
Source: American Banker, "Why Debt Settlement May Hurt Consumers More than It Helps"