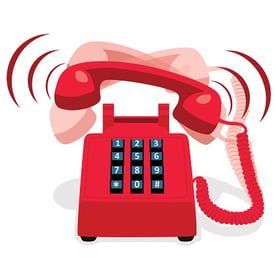 No one likes being pestered by debt collectors calling at all hours of the day, making empty threats and using language that makes one blush. Fortunately, a federal law known as the Fair Debt Collection Practices Act protects individuals from debt collector and creditor harassment. It also makes it illegal for debt collectors to use unfair, deceptive or abusive tactics to provoke people to pay up.
Debt collectors can pursue collection of credit card debt, auto loans, mortgages and even medical bills. They are hired by creditors to collect debts owed to them within a certain period of time. Collectors earn more money if they collect debts quickly, so they have an incentive to use provocative tactics to collect debts from the owing public. Fortunately, federal law prohibits debt collectors to harass their callers and allows individuals to sue debt collectors for harassment.
Protections Under the Fair Debt Collection Practices Act
Under the Fair Debt Collection Practices Act, debt collectors must abide by several behavioral guidelines when pursuing collections for household, family and personal debts. After making initial contact with a person who owes money to creditors, debt collectors must send him or her a validation notice within five days that includes information on the debt owed and how to clear his or her name if he or she does not owe the debt.
Additionally, debt collectors must stop their collection efforts once they receive a letter stating an individual does not owe any or all of the money in question or asks for verification of the debt owed. Collections can start back up, however, once these requests are resolved.
Debt Collectors Behaving Badly: What They Cannot Do
In addition to these protections for individuals, debt collectors are forbidden from using several aggressive collection tactics. Debt collectors cannot:
Threaten individuals with violence
Threaten individuals with arrest
Threaten to garnish wages unless given permission by law and intend to make good on the threat
Use obscene language
Use false names or false credit information
Contact third parties about another individual's debt more than once, and then only to collect that individual's contact information
Call individuals at odd times of day, like early in the morning or late at night
Continue to call individuals at work after receiving oral or written notice to stop
Law Allows Harassed Individuals to Pursue Legal Compensation
Under the Fair Debt Collection Practices Act, individuals can sue debt collectors for harassment within a year of the incident. The law also encourages individuals to report such behavior to their state Attorney General's office and the Federal Trade Commission.
Help from the Top Bankruptcy Attorneys in New Jersey
If you or a loved one has been harassed by debt collectors illegally, please contact a bankruptcy attorney who can help you understand your rights under the Fair Debt Collection Practices Act.