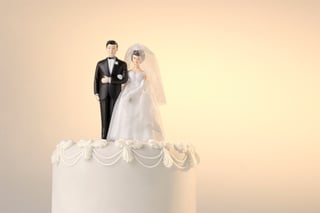 Debt can be burdensome for consumers in New Jersey and elsewhere in the nation. Debt can impact an individual's personal life in several ways. Debt can cause stress and a number of other problems. Some individuals have even decided to hold off getting married so that they do not enter the union with a large amount of debt.
How can individuals eliminate debt before marriage? While several debt relief options are available, four tips can help people manage their debt so that it does not negatively affect marriage plans.
How to Eliminate Debt
First, the couple should discuss their debts before marriage. Being open and honest about the types of debt that the person has will make it easier for the couple to tackle the debt prior to their marriage. Understanding the financial situation will allow the couple to make realistic decisions.
Second, the couple needs to make a plan. This will give them a better picture of the entire situation and help them determine how long it will take to pay off the debts. In addition, this could also mean only getting rid of some debts prior to marriage and managing the rest of the debts after marriage. Developing a concrete, realistic plan will allow the couple to understand how much they will need to save and where they can reduce their spending.
Third, the couple needs to stick to the plan. While emergencies and unforeseen events may occur, it is important to stick to the plan as closely as possible. However, couples should continue to be open and honest, and if circumstances do change, slight changes or modifications to the plan might be required.
Fourth, the couple should plan a way to celebrate debt reduction. Milestones should be determined in the plan, and each time goals are met, the couple should celebrate. This will help encourage them to keep on track; however, it is important to make sure these celebrations are not costly or could cause the couple to get off track.
Whether an individual or a couple is seeking to reduce debt for marriage or another life event, it is important to fully understand the debt situation. In some cases, debt may be too large to self manage and could require other debt relief options such as filing for bankruptcy. No matter what steps an individual takes to eliminate debt, it is important to be well-informed about all the options available.
If you are trying to eliminate debt and are unsure whether or not bankruptcy is necessary, schedule a free consultation with a New Jersey bankruptcy attorney.
Source: ABC News, "Top 4 Tips: How to Become Debt-Free Before You Get Married"