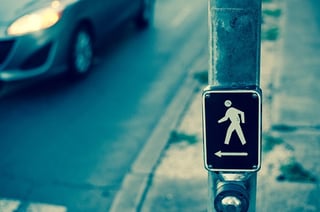 No matter the time of year or the weather, there will be pedestrians taking to the streets of New Jersey. This means pedestrians will be sharing the roads with cars, buses and other motor vehicles. This fact makes pedestrian safety a major issue in order to reduce risks and prevent pedestrian accidents from occurring.
Pedestrian Accident Statistics
How frequent are pedestrian accidents? According to a report by the Centers for Disease Control and Prevention, there were roughly 4,735 pedestrians killed in fatal traffic accidents and approximately 150,000 injured pedestrians in 2013. These statistics mean that pedestrians are 1.5 times more likely than an occupant of a vehicle to be killed in a car crash each trip taken in an automobile.
When considering these pedestrian incident reports, there are some individuals that are at more risk than others. The elderly, children and those under the influence of alcohol are more likely to be injured or killed in a pedestrian accident. Moreover, roughly 48 percent of fatal pedestrian crashes involve a driver or a pedestrian who was under the influence of alcohol.
The Importance of Understanding Safety
Understanding safety is an important step to take in accident prevention. While it is always a good idea for pedestrians to use sidewalks and crosswalks, drivers of automobiles need to be aware of those in their surroundings, including the presence of pedestrians. This could help pedestrians and even drivers avoid serious injuries and even death. When a pedestrian accident does occur, it is important to understand the cause of the crash in order to establish liability and remedies available to those injured or killed in the incident.
Injured In a Pedestrian Accident? Contact a New Jersey Personal Injury Attorney Today
If you or a loved one have been involved in a pedestrian accident, contact one of our New Jersey Personal Injury Attorneys today. You may be entitled to compensation. We offer free consultations and with our personal injury cases, we handle them on a contingency fee basis - if there is no recovery there is no fee.