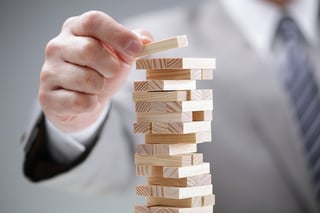 We recently discussed some ways in which filing for bankruptcy will affect your future financial stability. One inevitable consequence of bankruptcy is that it temporarily decreases your credit score. However, this negative impact on your credit rating can absolutely be only temporary in nature, provided that you take steps to improve your score over time.
A Good Credit Score After Bankruptcy
A good credit score is an important goal to work towards after bankruptcy, as a favorable credit score can help to ensure that you qualify for credit you desire, and that you obtain manageable interest rates on those lines of credit.
Pay Your Bills on Time
The most important thing you can do is to pay your bills on time. Whether you pay off the entire balance, the minimum amount or some figure in between, paying your bills on time will help you tremendously when you are trying to rebuild your credit.
Don't Max Out Lines of Credit
In addition, it is wise not to max out any lines of credit. The ratio that you have between your credit available and your credit used does affect your credit score. However, it is not crucial that you be free of debt. In fact, having some varied kinds of debt, as long as they are well-managed, adhere to a certain ratio and are paid on time, is good for building your credit score.

In general, you want to work towards having a well-established and well-maintained credit history. It will take time to rebuild your score following bankruptcy, but it absolutely can be done. If you have questions about rebuilding your credit, an experienced bankruptcy attorney can guide you along the way.

If you need help with bankruptcy related issues, contact the personal bankruptcy lawyers at Scura, Wigflield, Heyer & Stevens, LLP today for a free consultation.

Source: The New York Times, "Secrets of High Credit Scorers"