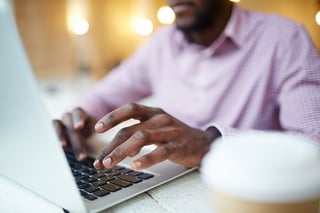 Filing Chapter 7 bankruptcy in New Jersey can be an extremely stressful and personal experience. You need to have the right person to walk you through the process. Having an experienced, compassionate, and understanding attorney will make the process easier. Your lawyer will also help you decide how you should treat specific property and which options will be the best for your family and your personal finances. However, there are so many options when it comes to lawyers. How can you tell which attorney and which firm is the right choice for you?
Attributes of a Great Bankruptcy Attorney
Even though the time right before filing bankruptcy can be stressful and overwhelming, it is still important to take the time to find the right attorney for you. If you are considering filing Chapter 7 bankruptcy in New Jersey, keep an eye out for the following attributes to find a lawyer that fits your needs.
Experience
Bankruptcy is an incredibly unique area of the law. Few attorneys will practice in this area if it is not already a significant part of their practice. For those considering filing bankruptcy, that also means that you should avoid lawyers who do not have extensive experience in this area of the law. This is perhaps the most essential quality that you should look for in an attorney.
Communication
Being able to communicate with your lawyer is very important. You will be sharing personal and financial goals with this person. You will also need to share very private monetary information regarding virtually aspect of your life. You need to be comfortable enough with your lawyer to be able to share this type of information openly. You also need to be able to express your concerns and goals without feeling judged or silly.
Mentally and Physically Available
You should be able to contact your attorney to speak with him or her on a regular basis. Communication is so important, but effective communication can only occur if you and your attorney are both open and available to discuss with one another. You need someone that is going to treat you as more than just a number, who will meet with you as needed, and who can field your questions as they arise. Because bankruptcy attorneys are often extremely busy, your contact with their staff is going to be equally important—is their staff friendly and available? Are they kind and understanding?
Personable
You will only be able to effectively communicate with your attorney if you are comfortable with him or her. Your bankruptcy lawyer should make you feel comfortable and clearly show that he or she cares about your well-being and financial future. If your lawyer does not ask you what caused your current economic status and work with you on how you can correct underlying problems, he or she might not be the right answer for you.
Passionate
An effective attorney is also likely very passionate about what he or she does. Truly great lawyers will take great pride and pleasure in helping you deal with your debts and getting back on your feet. They understand that as a debt-free (or nearly debt-free) individual, you are also likely a happier person, who is a much more valuable member of society as well.
Discussions You Should Have with Your Bankruptcy Attorney
While every attorney's approach to practicing law is different, excellent bankruptcy attorneys often end up having similar conversations with their clients or potential clients. If your attorney does not initiate these types of discussions, you may want to look elsewhere for your legal needs.
Getting to Know You on a Personal Level
Your bankruptcy lawyer should want to know a lot of information about you. This includes not only your finances but your family life and your values as well. If you have a good bankruptcy attorney, he or she will take the time to really get to know you and your goals for your family's future.
Bankruptcy Alternatives
Bankruptcy may not be the right solution for everyone. Your assets, income, financial goals, and family status will all play a role in determining whether bankruptcy is right for you. Bankruptcy does harm your credit, and it can affect you for years in the future. As a result, filing Chapter 7 bankruptcy in New Jersey is a decision that you should not take lightly. If there are other alternatives, you may want to consider them seriously. Your lawyer should walk you through your options and take a hard look at the unique facts of your case to determine whether bankruptcy is really the best option for your situation.
Qualities to Look for in a Bankruptcy Law Firm
Many people are so busy evaluating the individual attorney that they forget to consider the law firm in which the lawyer works as well. It helps to have a bankruptcy attorney that is part of a larger firm, particularly one that has lawyers who practice in other areas as well. Your lawyer can tap into the skills and resources that their coworkers have to offer if necessary. Bankruptcy often overlaps with several other areas of the law, so having that extra support available can be extremely beneficial.
For example, you may want to sell your home or business in the bankruptcy process. While a bankruptcy attorney has likely undergone this type of transaction before, it may be helpful to also have someone who practices in the real estate arena to deal with any unique aspects of the sale. You may have a legal claim for a personal injury, employment discrimination, or something similar. Being able to value this type of asset could be important in your bankruptcy process.
Contact Our Team of Experienced Professionals
At Scura Law, our bankruptcy attorneys really care about their clients and their future success. We also have a variety of resources at our firm should you need another attorney who has more focused experience in another area of the law. We have deliberately crafted our services to fit the needs of most clients who are considering bankruptcy.
If you are considering Chapter 7 bankruptcy in New Jersey or you want to discuss your bankruptcy alternatives, give our team a call at 888-412-5091 to set up a free initial case evaluation today!
Whether you need to completely eliminate your debt through Chapter 7 bankruptcy, or need to reorganize your credit payments through Chapter 13 or Chapter 11, we are well qualified as a full-service bankruptcy law firm for people in these and other New Jersey counties: Passaic County, Hudson County, Essex County, Bergen County, Morris County, and Sussex County. Call us today at 973-870-0434 or toll free 888-412-5091.