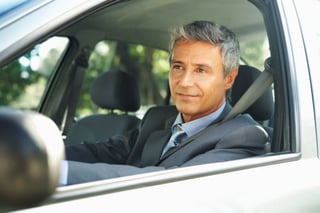 A great benefit of Chapter 13 Bankruptcy is the ability to cram down a car loan. In certain situations, you can reduce the balance of your car loan (or loans on other secured property) and pay lower interest on that loan.
Cram Down of the Car Loan
Cars go down in value quickly. Many times, the car note is no longer fully secured by the value of your car. For example, say you buy a car in 2008 for $20,000. You get a bank loan for $20,000, which is secured by the car. The loan is secured by the collateral of the car because if you do not make payments, the lender can repossess or take back the car. Fast forward in this example to 2011 and you owe $15,000 on the car loan, but the car is only worth $9,000. Since the bank's loan is no longer fully secured by the car. In this example, $6,000 of that loan is unsecured or underwater (below the value of the car).
Interest Rate on Cram Down in Chapter 13 Bankruptcy
In Chapter 13 bankruptcy, you have the ability to reduce the principal balance of your car loan to the value of the car. In the above example, you could reduce your loan balance to $9,000. The interest rate on this new balance is also usually lowered and set by the district in which your bankruptcy court is located at what is often a lower rate than your original rate. Typically, the interest rate is lowered to the national prime rate plus an enhancement usually of 1.0%. This is commonly referred to as the Till rate, which comes from the United States Supreme Court decision on what the fair rate of interest should be in this type of situation.
Treatment of Unsecured Portion of Loan in Chapter 13 Bankruptcy Plan
Even better, the $6,000 of the unsecured portion of that loan is reclassified as unsecured debt. Depending on your Chapter 13 plan of reorganization, you may only pay a small percentage of that loan, i.e., 5% of that $6,000 balance. The percentage you pay out on the unsecured debt depend on a number of factors and vary greatly from case to case.
In order to cram down the car, you would also have had to purchased the car at least two and one-half years before the bankruptcy. Thus, you cannot cramdown a loan on a vehicle that you just purchased recently. You also have to pay off the secured portion of the loan within 60 months or five years, which is usually longer than the remaining term on most car loans anyway.
Contact Our New Jersey Attorneys for a FREE Consultation
Please feel free to contact an attorney in one of our New Jersey offices for a consultation if you have questions about Chapter 13 bankruptcy in New Jersey.