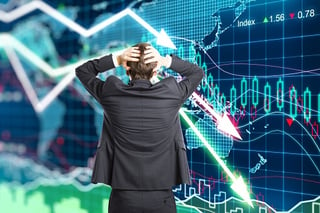 Believe it or not, it is possible to invest in a bankrupt company. Businesses and corporations are eligible to file for a Chapter 11 bankruptcy wherein the business affairs and assets of the company are reorganized so that the business-debtor can pay back a "fair-share" to their creditors.
Investments in Bankrupt Companies During the Financial Crisis
During the financial crisis, investing in the stocks of bankrupt companies soared. The hope is that stock can be bought at all-time lows and then investors can cash out when monies are disbursed to equity holders at the end of the bankruptcy process. In most cases investors receive nothing when the debtor's Chapter 11 Plan is confirmed by the court.
It is difficult to determine whether these investors receive a return on their investment, because a bankrupt company's stock is removed from the major exchanges around the time of the bankruptcy filing. Once removed from the major exchanges, the stocks are relisted on the Pink Sheets. Pink Sheets do not require information disclosure to investors. Despite the risky investment, studies have shown that more than 50% of these bankrupt stocks are traded on any given day.
Secured Debt in Chapter 11
The return for investors is steadily decreasing, the reason is the amount of secured debt that bankrupt companies have. Repayment and reorganization of secured debt takes a higher priority in a Chapter 11 case, and must be paid before the stockholders receive a share, if any.
A recent study "The Decline of Unsecured Creditor and Shareholder Recoveries in Large Public Company Bankruptcies," found this evidence: Of 41 bankrupt public companies that announced reorganization plans in 2009 and 2010, only four delivered returns to shareholders
For help with any business bankruptcy questions you may have, contact our New Jersey business bankruptcy attorneys today. We are here to guide you through your unique situation and we offer a free consultation.