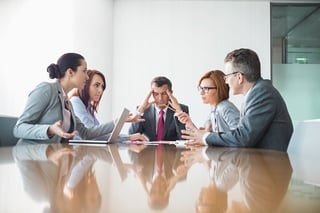 Is your business ready to enlarge and move on to the next stage? You may be contemplating buying another business to incorporate with yours. Or you may be preparing to sell portions of your business that are not in line with your growth plans anymore. This is why you should consider professional legal counsel to help avoid business dispute.
Trusted Newark Mergers & Acquisitions Attorneys
We have been in practice in the Hoboken and Wayne areas and surrounding communities since 1972. In those years, we have earned the trust of the local legal and business communities. Our attorneys welcome inquiries and stand ready to provide both conceptual and nuts-and-bolts assistance to people who are planning to buy or sell businesses.
At Scura, Wigfield, Heyer & Stevens, LLP, our clients' needs come first. In a business law context, that means that we understand that the bottom line matters greatly. Clients of this New Jersey business law firm appreciate the qualities that we work hard to cultivate:
Honesty
Integrity
Experience
Cost effectiveness
Nobody wants any type of business dispute and don't want you to have it either. Call or contact us to schedule a consultation to discuss your needs and questions with an attentive and experienced business lawyer.