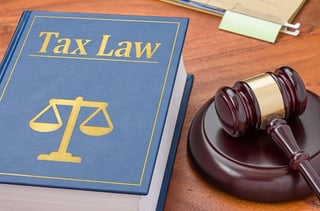 When individuals begin to contemplate whether or not they should file for bankruptcy, the issue of taxes often weighs heavily in their minds. The issue of bankruptcy and taxes is significant primarily because bankruptcy is often inspired by significant tax-related debt. However, this issue is also important because when one files for bankruptcy, there are often tax-related consequences associated with this decision.
Filing Bankruptcy and IRS Audits
Some individuals seek out bankruptcy protection to stop audits that the IRS may have initiated against them. However, filing for bankruptcy will not halt IRS audits if they have already been initiated. Bankruptcy does provide relief from IRS-related collection actions while the bankruptcy filing process is pending. In this sense, bankruptcy can truly aid individuals in trouble with the IRS, but only for collection reasons not for audit-related reasons.
Tax Debt Treated Differently in Bankruptcy
It should be noted that tax debt is treated with far more nuance in bankruptcy proceedings than credit card debt or medical debt usually are. There is a statute of limitations related to the collection of tax debt that often comes into play during bankruptcy proceedings. In addition, priority tax debt cannot generally be discharged and taxes generally must be filed in certain ways in order for bankruptcy protections to cover their reorganization or discharge.
Bankruptcy Attorneys Can Explain this Complex System
In addition, filing for taxes can affect one's tax liability for the year in which bankruptcy is filed and the years in which debts are being repaid. Due to this complex system of rules and regulations, it is critical that if your debt burden includes tax debt or you are concerned about the tax consequences of filing for bankruptcy that you seek the advice of an experienced attorney who can help you navigate the process.
Source: Fox Business, "How Bankruptcy Impacts Your Taxes," Bonnie Lee, July 25, 2013