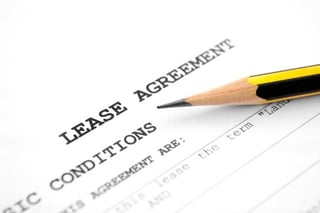 Leasing commercial space is more complex than renting an apartment, and in the current economy, both parties have more at stake. The experienced real estate lawyers of Scura, Wigfield, Heyer & Stevens, LLP, can protect your interests on the front end of commercial lease agreements or when conflicts arise regarding renewal, termination or violations. You don't have to deal with your business disputes alone.
New Jersey Commercial Lease Agreement Attorneys
Our lawyers are known for their acumen in business transactions, real property law and civil litigation. Thus we are attuned to the important considerations in commercial leasing, especially those issues which are most likely to create friction and result in future litigation. In drafting or reviewing a commercial lease, we can knowledgeably address:
Long-term versus short-term lease
Right of first refusal
Option to buy
Terms and conditions
Forums for dispute resolution
Rent increases
Insurance, utilities and other obligations of each party
Environmental compliance
Newark Commercial Lease Dispute Lawyers
Proper planning can avoid many conflicts, but perhaps you did not have that luxury when you entered or inherited your current lease. We represent tenant businesses and commercial property owners in all types of lease disputes, from rent and eviction disputes to litigation for damage, fraud or breach of contract.
We are sensitive to our clients' bottom line and work to resolve conflicts as efficiently as possible through out-of-court mediation or negotiation. When no such solution is feasible, we have experience in arbitration and litigation of commercial property leases.
To arrange a consultation to discuss your business dispute with one of our knowledgeable real estate lawyers, call 973-870-0434 or contact us online.