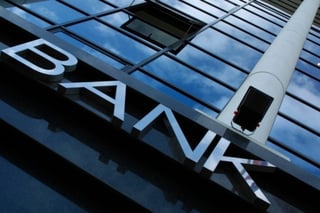 It remains to be seen whether the recent settlement between the nation's five largest banks and State and federal officials on Thursday will help homeowners. On Thursday $26 billion settlement was announced, making it the largest government-industry settlement in more than a decade.
How the Deal Is Supposed to Help Borrowers Avoid Foreclosure
The deal is supposed to help troubled borrowers by reducing the amount they owe on their mortgages, reducing their interest rates and paying restitution to homeowners who suffered mortgage-related abuses.Thankfully, banks will have to make sure borrowers have a single point of contact with a lender, rather than being moved around to different employees with each interaction. The shuffle to different bank employees is a true nightmare for our Law Firm in trying to deal with these banks on loan modifications and settlements.
U.S. Attorney General Eric Holder criticized lenders for their conduct that he said "pushed borrowers into foreclosure" and "fueled the downward spiral of our economy." Once the settlement is approved by the Federal Court, banks would have to deposit money into a trust account, and the government would distribute the funds to qualified homeowners.
Banks have only three years to complete principal writedowns, refinancings and other relief pursuant to the settlement. A big part of the deal is that about $17 billion would go toward foreclosure-prevention measures, such as reducing the mortgage balance for borrowers who owe more than their homes are worth. Credits would be given to banks for different ways in which they write off existing debts for homeowners.
Another positive of the settlement is a provision providing for lowering interest rates for homeowners who are current on their loans. A big complaint is by those who have remained current on their mortgages during this mess; now some relief for them potentially.
Bankruptcy Code Needs Change Allowing First Mortgage Principal to Be Reduced
The five banks now involved in the settlement are Wells Fargo, Bank of America, J.P. Morgan Chase, Ally Financial and Citigroup. To get this real estate market moving and help homeowners, in addition to this settlement an amendment to the Bankruptcy Laws needs to be made allowing homeowners to strip off principal on their first mortgage if their home is below the value of the outstanding balance on the mortgage. Presently, homeowners do not have this ability on a first mortgage securing their residence. This change would incentivize homeowners to try to save their homes instead of walking away. This would also help stabilize the real estate market because not as many foreclosed and vacant properties would be hitting the market. This would also force banks to negotiate with homeowners before they file bankruptcy because if the bank knows its principal balance can be knocked down in a bankruptcy, the bank would be more willing to reduce that mortgage balance outside of bankruptcy.
We will see whether the settlement helps homeowners and hopefully the banks cooperate as per the settlement. I still believe more needs to be done.
If you are trying to avoid foreclosure and need help, contact our offices for a FREE consultation today.