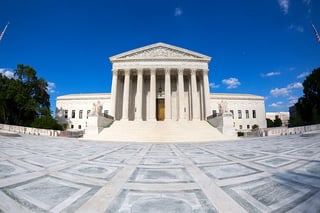 At Scura, Wigfield, Heyer, Stevens & Cammarota LLP our attorneys take pride in ensuring that they are well-versed in the most recent case law and legal arguments that assist our clients in obtaining their desired results. As Chapter 11 experienced practitioners, our firm pays close attention to new legal arguments that can assist our corporate clientele. One such case was decided on March 22, 2017. In Czyewski et al. v. Jevic Holding Corp. et al., the Supreme Court of the United States held that bankruptcy courts cannot bypass the priority distribution scheme in Chapter 11 bankruptcy matters without the consent of affected creditors. See Czyewski et al. v. Jevic Holding Corp. et al., March 22, 2017.
In general, the United States Bankruptcy Code sets forth an order for distributions of the debtor's assets to creditors vying for a piece of the debtor's estate. The order of distribution ranges from high-priority secured creditors to lower-priority general unsecured creditors.
In Chapter 11 bankruptcy cases, if a plan of reorganization is not reached, and the case is not converted to Chapter 7 liquidation, then bankruptcy courts can dismiss that matter and the debtor's bankruptcy estate reverts to the pre-bankruptcy status quo. In limited circumstances, bankruptcy courts can dismiss a case with a "structured dismissal" for cause. A structured dismissal permits a bankruptcy court to dismiss a bankruptcy action with certain conditions and requirements.
History of Jevic Bankruptcy Action Before Ruling by the Supreme Court of the United States
In Jevic the official committee of unsecured creditors filed fraudulent transfer and preference claims against Sun Capital Partners ("Capital Partners") and CIT Group ("CIT") resulting from Capital Partner's pre-petition leverage buyout acquisition of Jevic. According to the structured dismissal, general unsecured creditors would receive distribution from the debtor's estate from a settlement reached with the committee, Capital Partners and CIT. However, former employees of Jevic would receive nothing from the debtor's estate, despite obtaining a $12.4 million WARN Act judgment against Jevic, of which $8.3 million constituted a priority wage claim that was entitled to payment ahead of general unsecured creditors.
The bankruptcy court in the District of Delaware approved the structured dismissal, which was subsequently affirmed by the District Court and Third Circuit Court of Appeals. The Third Circuit reasoned that Congress had codified the absolute priority rule in the context of Chapter 11 plan confirmations only. Consequently, structured dismissals that do not abide by the priority scheme in Chapter 11 cases are permissible in rare instances, whereby bankruptcy courts may find sufficient reasoning and cause to disregard the Bankruptcy Code's priority scheme.
Supreme Court of United States Ruling Concerning Priority Scheme and Creditor Distributions in Structured Dismissals
The Supreme Court reversed the Third Circuit Court of Appeals, holding that a bankruptcy court cannot approve a structured dismissal that deviates from the priority scheme in the Bankruptcy Code. In discussing its reasoning, the Court found that the priority scheme is fundamental to the operation of the Bankruptcy Code. The Court further reasoned that Congress did not intend structured dismissals to be a backdoor method to achieve non-consensual priority violating distributions which are prohibited in Chapter 7 liquidation and Chapter 11 plans of reorganization. Moreover, the Supreme Court reasoned that provisions of the Bankruptcy Code that govern dismissal, seek to restore the pre-petition status quo.
Although the Bankruptcy Code does give judges the discretion to order structured dismissals for cause, this is generally used to protect rights acquired prior or during the bankruptcy case, and not to make general end-of case distributions of estate assets to creditors. It should be noted, that the Supreme Court did not decide on the legality of structured dismissals or structured dismissals that violate the priority scheme, but are consensual.
Implications of Upholding Priority Distribution Scheme in Chapter 11 Structured Dismissals
The implications of this case are significant in Chapter 11. Jevic puts an end to non-consensual structured dismissals that violate the priority scheme. Therefore, a business or individual that seeks to file for Chapter 11 bankruptcy to resolve a particular claim with a creditor, at the expense of other creditors that have higher priority, is over. There may also be increased scrutiny of first day Chapter 11 motions to ensure lower priority creditor groups do not receive large payments at the expense of higher priority groups.
If your business is contemplating Chapter 11 bankruptcy, please contact our law firm to discuss your case with one of our experienced attorneys.