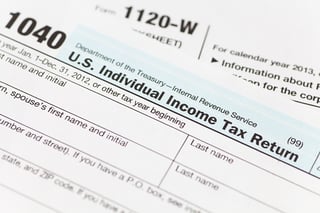 A requirement of The Bankruptcy Abuse Prevention & Consumer Protection Act of 2005 (BAPCPA) requires that a Chapter 13 debtor must file all returns for tax periods ending within the 4 years prior to the filing of the bankruptcy case. The trustee, however, may extend this deadline. Section 1228(a) of BAPCPA provides that in Chapter 7 bankruptcy cases that a debtor is not entitled to a discharge in the case of an individual who is a debtor unless requested tax documents have been provided to the court. Under a Chapter 13 bankruptcy, a plan cannot be confirmed unless all tax returns have been filed. The tax return requirement is a strict one in bankruptcy and the court will not overlook it. Under prior bankruptcy law prior to the changes in 2005 under BAPCPA, tax returns did not have to be filed.
Tax Returns Must Be Provided to the Chapter 13 or Chapter 7 Bankruptcy Trustee in New Jersey
In New Jersey, tax returns are not required to be filed with the bankruptcy court, but they are required to be provided to the appointed trustee. The tax returns should be provided to the trustee in either a Chapter 7 or Chapter 13 case within 7 days of the 341a meeting of creditors, which occurs approximately a month after the filing of the bankruptcy case. Because the 341a hearing occurs so quickly after the filing of the bankruptcy case in either chapter 7 or chapter 13, it is best or most prudent to have the tax returns done and filed prior to filing a case. In emergency cases that have to be filed right away and the debtor has not done recent years' tax returns, you have to make sure the debtor is sent immediately to an accountant to get the returns done and filed.
Client Has To Have Tax Returns Completed or Risk Dismissal of the Bankruptcy Case
The client must understand the importance of having all tax returns done or their case will be dismissed. Many people in financial trouble are behind on tax returns so it is a frequent issue that arises in bankruptcy cases. The bankruptcy case will go much smoother if all tax returns and appropriate documents are supplied to the trustee in time for the 341a meeting of creditors.
Contact An Attorney in Our Firm's New Jersey Office
Contact an attorney in one of our New Jersey offices to discuss your options and the requirements under the bankruptcy laws enacted with the passage of BAPCPA. We can help you with Chapter 7 and Chapter 13 bankruptcy questions.
Our law firm offers bankruptcy solutions and legal strategies to clients throughout cities and towns of New Jersey, including but not limited to Wayne, Hoboken, Newark, & Hackensack. We serve the following New Jersey counties: Passaic, Hudson, Essex, Bergen, Morris & Sussex counties.