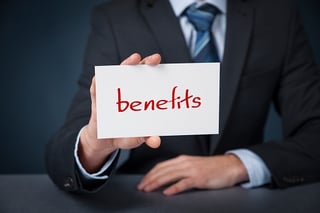 Both Chapter 7 bankruptcy and Chapter 13 bankruptcy provide over one million Americans each year with debt-related protections and solutions. By taking advantage of these two forms of bankruptcy, many Americans obtain a fresh financial start that enables them to build a strong financial foundation moving forward.
Benefits of Chapter 11 Bankruptcy
However, there is another kind of bankruptcy that specifically extends protections and debt-related solutions to businesses and individuals with certain significant levels of secure debt. Chapter 11 bankruptcy offers unique restructuring options for those businesses and individuals that qualify for this option.
One substantial benefit of Chapter 11 bankruptcy is that it can help a business restructure its significant amount of debt without placing stockholder assets at risk beyond the value of company stock. In cases of sole proprietorship, Chapter 11 bankruptcy can help to restructure both business and personal debt in order to halt creditor harassment and get businesses back on track. Even when a business owner decides to close up shop, this kind of bankruptcy can help to ensure that business-related debt does not follow interested parties decades into the future.
Essentially, the process places the debtor in the position of a fiduciary. This position is empowered with all the rights and responsibilities of a Chapter 11 trustee. This process may be somewhat confusing and can be complex. However, an attorney with experience in Chapter 11 cases can help answer any questions you may have about the process and can help you navigate it as successfully as possible under your unique circumstances.