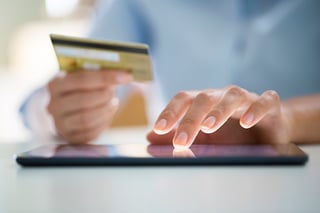 Dealing with credit card debt can be a serious and life-altering event. Consumers in New Jersey and across the nation often utilize credit cards on a daily basis. While this practice can cause little to no issues, misuse of them could lead to financial problems. In order to address concerns relating to consumer protection, the CARD Act was passed in 2009.
The CARD Act & Credit Card Debt
The CARD Act specifically protects the consumer when it comes to interest charges and the increase of interest rates. With regards to the Annual Percentage Rate or APR, the issuers of a credit card are not allowed to rise the APR on the existing balance on the account within one year of the account being opened.
While this is true, there are four exceptions to this. This occurs when the increase is disclosed to the cardholder when they opened the account, the cardholder failed to comply with a payment agreement, the increase was caused by a change in the indexes or the cardholder failed to make the required minimum payment within 60 days.
There are also notice and disclosure requirements due to the CARD Act. Credit card companies are required to giver the cardholder a 45 days notice before making changes to the APR or any other significant changes to the terms and conditions of their agreement.
Furthermore, the notice should also include the right to cancel. Credit card holders should be aware of their rights and their ability to cancel the card if they do not agree to the new terms and conditions. If they decide to cancel their card, the cardholder should also note how to deal with the balance currently on the account and how to address the necessary payments.
Debt Management Through Bankruptcy
Although there are protections implemented by this Act, the CARD Act does not mean a credit card holder will not deal with financial issues. If credit card debt management becomes an issue, individuals might consider debt relief options. In some cases, this might mean filing for bankruptcy. Not matter what option a debtor chooses, they should educate themselves about their options so they can make an appropriate choice.
Source: FindLaw.com, "Credit Card Rules and the CARD Act"