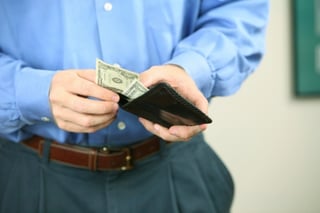 More Americans filed for bankruptcy last year than in any year since Congress amended the law in 2005. Among the 1.6 million people who filed, those who were wealthier and more educated than filers in the past accounted for a growing percentage.
People with Higher Incomes Filing Bankruptcy
In 2009, for example, 9 percent of bankruptcy filers earned more than $60,000 a year. This was up from only 5.5 percent just three years before. Similarly, the percentage of filers with college degrees was up 4 percent in those three years.
The increase in bankruptcy filings is not what Congress expected when the law was overhauled. But in New Jersey and across the country, the big housing slump and the tough job market continue to put financial pressure on more and more people. Bankruptcy remains a viable tool for dealing with that pressure in many cases.
To be sure, bankruptcy is not a quick fix for all problems. People considering filing should discuss with their bankruptcy attorney the likely effect on credit status, job applications and the ability to obtain suitable housing.
But the ability to obtain immediate debt relief and stop bill collectors' calls is still a life-line for many people - including an increasing number of better-off debtors. It can be a way of moving forward, despite the down economy.
An experienced bankruptcy lawyer can help you weigh the pros and cons of Chapter 7, Chapter 13 and other debt relief options.
Source: http://online.wsj.com