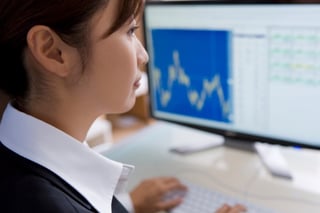 The unfortunate reality for business owners in New Jersey and elsewhere is that a business could encounter a rough patch. This can occur regardless of when and if the business was flourishing because business debt can cause a business to suddenly suffer. When a business hits a rough patch, declaring bankruptcy might seem like the only option. While it might end up being the best option for the hurting business, it is important to consider what alternatives are available to obtain realistic debt relief.
What are Some Business Bankruptcy Alternatives?
If a business owner seeks to avoid or reduce the need to file for bankruptcy, there are some things he or she can do to help the struggling business stay in business.
First, it is important to stay on top of business-related taxes. If a business owes back taxes, it is likely that the penalties associated with this will accumulate. This will put the suffering business in an even worse state. Therefore, keeping current on all tax payments is one of the most important steps to take, even if it means cutting funds in other areas.
Second, it is crucial to keep an eye on cash flow. This could provide an advanced warning for impending tough financial times, helping a business owner to put a freeze on spending. Third, if a loan is necessary, it is important to shop around for the best short-term options. This means getting the best rate and repayment plan that will most benefit the business during its financial problems.
Fourth, business owners should consider ways to raise cash and trim expenses. This often means selling assets, trimming business expenses to the bare bone and cutting salaries temporarily. Likewise, the business owners must be willing to cut their own pay during rough financial times. It is important to be honest with employees about how long this phase will last.
Lastly, a business owner should consider financial options such as refinancing outstanding real estate loans, locating a business investor or borrowing money from relatives. While these options are not always an option, when available, they could help a business get back on their feet.
Learn More about Business Bankruptcy
Business owners might find it ideal to avoid bankruptcy; however, alternatives to declaring bankruptcy may not solve the business's financial issues. Because of this, it is important to understand how business bankruptcy can help a business owner deal with business debt and obtain debt relief. Contact a New Jersey business bankruptcy lawyer today.