Scura, Wigfield, Heyer, Stevens & Cammarota Blog
What Happens to My 401(k) If I Die?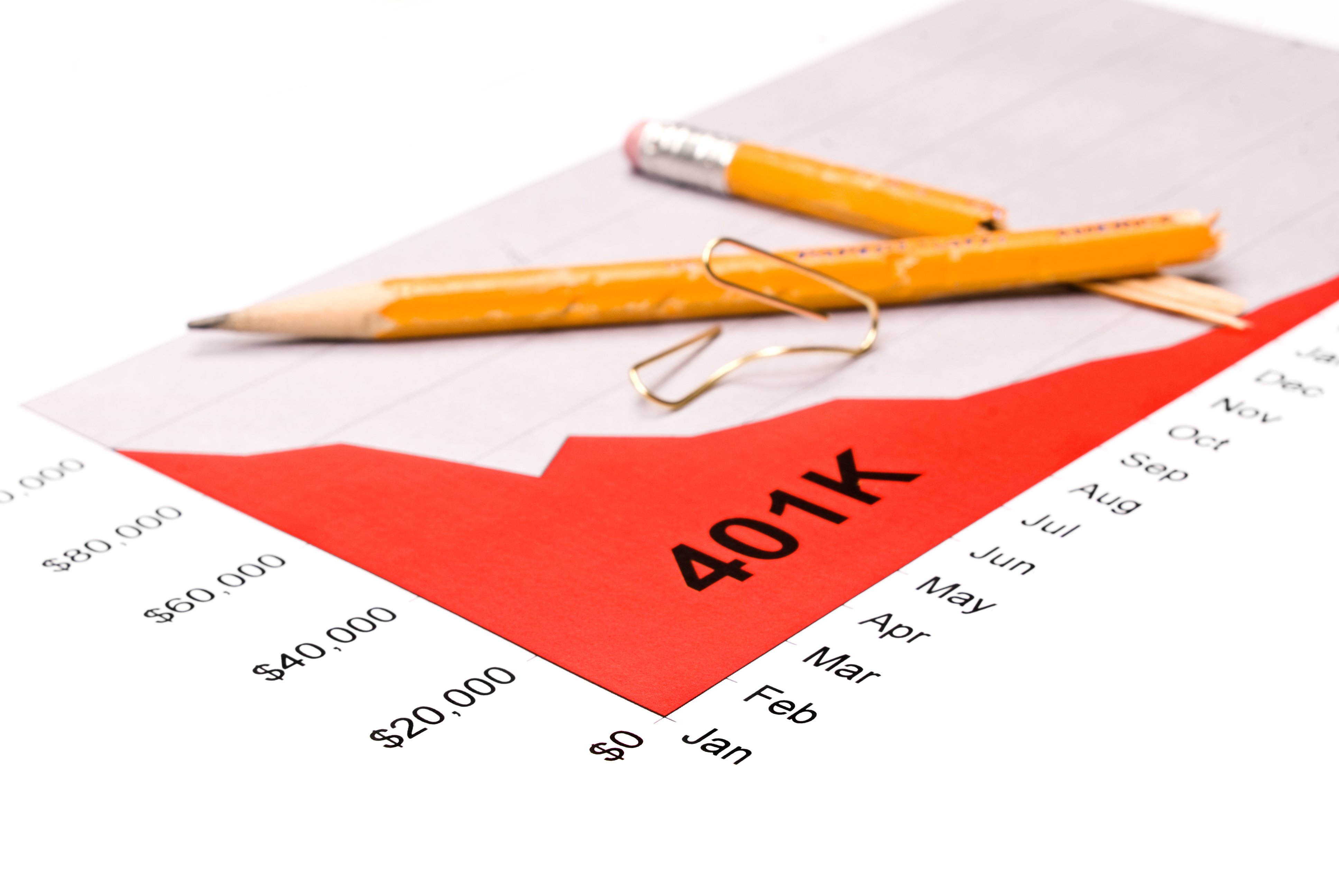 A crucial benefit to employment is participation in an employee benefit plans. Perhaps the most common is a 401(k) plan. If you are unfamiliar with what a 401(k) plan is, it is commonly referred to as a pension. It operates by having a percentage of the employee's income paid into a separate account, tax free. The percentage paid into the 401(k) is determined by the individual employee and may be increased or decreased during employment. 401(k) plans are attractive because many employers contribute or match the employee's contributions up to 3%.
Over time, contributions from the employee and employer grow the value. Additionally, most 401(k) accounts offer various investment strategies and the assistance financial professionals to increase the rate of return on the employee's investment. 401(k)s provide the proverbial "nest egg" for retirement. Generally, the 401(k) monies cannot be accessed prior to retirement without tax penalties. Upon reaching retirement, the 401(k) benefits become accessible in differing ways depending on various factors including the plan rules. The differences between employee benefits plans, tax implications, investment strategies, rollovers, distribution elections, etc. are outside the breadth of this article. Those questions are better suited for a financial professional familiar with your specific 401(k).
What is ERISA?
The purpose of this article is to educate 401(k) plan "participants" how the Employee Retirement Income Security Act of 1974 (ERISA) may control who receives vested benefits upon the death of an employee and the potential pitfalls. A plan "participant" is the actual employee or former employee who contributed income. 29 U.S.C.A. § 1002. A beneficiary is any person designated by a participant, or by the terms of the 401(k) plan, who is or may become entitled to a benefit thereunder. 29 U.S.C.A. § 1002. All employee benefit plans will have plan rules governing administration of benefits. First and foremost, the plan participant is entitled to receive the 401(k) benefits. Plan rules also permit an unmarried participant to designate a primary beneficiary and a contingent beneficiary in the event the participant dies before having used the 401(k) savings. An unmarried participant may designate anyone to be the beneficiary, but it is usually a family member or close friend. If a participant dies with undistributed 401(k) savings, the plan administrator will notify the primary beneficiary, who is then eligible to receive the benefit in the same way as the participant.
ERISA's spendthrift provision precludes a participant from assigning or alienating 401(k) benefits and shields the asset from creditors. 29 U.S.C.A. § 1056(d)(1). Generally, ERISA mandates that vested 401(k) benefits be distributed to a participant's surviving spouse. 29 U.S.C.A. § 1055. Congress' rational in enacting these provisions of ERISA was to protect the welfare of employees and their dependents who depend upon retirement plans. Albamis v. Roper, 937 F.2d 1450 (9th Cir. 1991).
How ERISA can change who gets your 401(k)
Problems arise when a married participant designates someone other than his or her spouse as the beneficiary under a 401(k), then dies. In this scenario, ERISA commands the 401(k) plan trustee to pay the survivor benefits to the surviving spouse unless the spouse signed a written, notarized waiver and consent; no other document, including a will and prenuptial agreement, may effectively waive or confer rights in employee's pension. Hawxhurst v. Hawxhurst, 318 N.J. Super 72 (App.Div. 1998).
In practice, ERISA obligates plan trustees to expeditiously distribute 401(k) survivor benefits to the participant's spouse regardless of whom may have been designated the beneficiary unless an ERISA compliant waiver was executed by the spouse. ERISA precludes a named beneficiary from filing suit directly against the plan trustee to enjoin distributions to the surviving spouse or to recover benefits already distributed to the surviving spouse. However, ERISA only guarantees the surviving spouse's receipt of the benefit from the plan trustee. Once distributed and received, ERISA's protections are satisfied, and a surviving spouse can be sued to recover the proceeds under several theories e.g. breach of contract (premarital agreement or property settlement agreement), civil conversion, equitable estoppel, promissory estoppel, etc. Estate of Kensinger v. URL Pharma, Inc., 674 F.3d 131, 136 (3d Cir. 2012).
In conclusion, because 401(k) plans are common assets considered in estate planning and equitable distribution situations, due consideration to ERISA's anti-alienation provisions must be given. While ERISA offers benefits of creditor protection and tax incentives, its rigid anti-alienation provisions can override uneducated efforts to distribute vested benefits outside a marriage. Our experienced attorneys are ready to help you navigate ERISA's constructs. Call today to schedule a consultation regarding ERISA, retirement accounts, or estate planning.

Mark Matri joined Scura, Wigfield, Heyer, Stevens & Cammarota, LLP in October of 2015 after years of practice in Florida. Mr. Matri establishes long term relationships with his clients. Often, after representing clients in litigation matters, he will work to protect their assets through estate planning.
Share Article
Need Help? Contact Us Today!