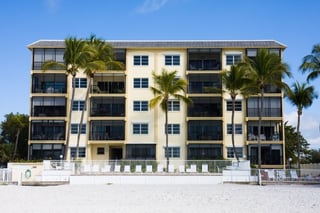 The free vacation or dinner or ski lift tickets are long over and now you regret having purchased that timeshare. Money is tight and you can no longer afford the maintenance fees or owners association dues. You probably have learned that your timeshare is worth a whole lot less than you paid for it.
What Do You Do When You Can't Afford Your Timeshare?
What do you do? Here is some advice from the personal bankruptcy attorneys at Scura, Wigfield, Heyer & Stevens, LLP:
First, try to sell it. You will lose money, but a sale will free you up from the maintenance fees. Check out Ebay and Craigslist. There are lots of timeshares for sale there, but perhaps, if you price it right, you can sell it.
Second, try to transfer it to someone better able to keep up with the payments. In other words, can you give it away to your brother, daughter, or co-worker? This will work if you own the timeshare free and clear. You may need to consult a lawyer regarding the formalities, but you will no longer have to pay those maintenance fees.
Third, ask the timeshare company if you can surrender the title/deed to your timeshare back to the company in return for a release of your obligations, similar to a deed in lieu of foreclosure. The timeshare company may be happy to take it back and resell it to another person. You would no longer be responsible for any debt and management fees.
A problem arises when you cannot sell it, cannot give it away, and cannot return it to the timeshare company. Or the timeshare company decides to sue you on the remaining debt.
If you are in a bad financial situation, consider bankruptcy. Speak to an experieced bankruptcy attorney about including the timeshare in your bankruptcy filing. Because of the low market value of timeshares, you may be able to fully exempt the timeshare in a Chapter 7 bankruptcy and keep it, continuting to pay the maintenance fees if your other debts are discharged. Or you may surrender the timeshare to the and be discharged from any mortgage debt.
The issue is whether your obligation to pay maintenance fees or owners association fees continues during and after the bankruptcy. Your attorney can look at the facts of your financial situation and advise you.
Contact a personal bankruptcy attorney today for a FREE Consultation.