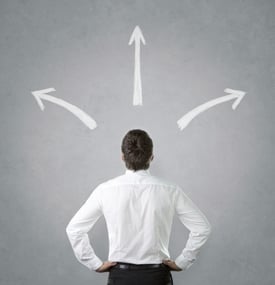 There are many reasons people find themselves in financial binds. Often, it is not their fault. A job loss, death in the family, major illness or injury or divorce can put a family behind on monthly payments and some are unable to return to solid financial footing after a life-changing event. Too frequently, individuals fail to recognize they are in financial trouble and delay seeking remedies until it is too late.
If circumstances have put you behind the 8-ball, it is best to know your options and to take steps to keep from falling further behind.
Filing for Bankruptcy
There are a number of bankruptcy options available to people who are facing insurmountable debts.
Filing for a Chapter 7 bankruptcy may immediately stop harassing creditor calls and wage garnishments. For qualified individuals, this type of bankruptcy filing liquidates most non-secured debts such as credit card bills and medical debt. A Chapter 7 bankruptcy can allow you to wipe the slate clean and start all over again.
A Chapter 13 bankruptcy may be better for those who wish to retain their home and is a good option for those who do not qualify for a Chapter 7 bankruptcy. A Chapter 13 filing allows you to reorganize your debts and restructure your monthly payments so that they are more manageable. A Chapter 13 bankruptcy can allow you to retain your assets and pay your bills, but from a much better financial footing.
There are additional bankruptcy options available and the path you choose to take depends on your individual circumstances.
Alternatives to Bankruptcy
Bankruptcy is not for everyone and you may be able to benefit from alternatives to bankruptcy such as:
Credit counseling and debt education
Loan modification or principle reduction on your home mortgage
Renegotiating debts with creditors
Sell assets, downsize and curb spending habits
Many alternatives are not practical or available to many faced with debt. In those situations, it is best to get legal assistance.
A Lawyer Can Help
If you are struggling with unpaid bills, filing for bankruptcy can put you back on track and help you start anew. The bankruptcy process can be confusing and there are many options available to you that might not be obvious. Consult an experienced bankruptcy lawyer to learn which alternative may be best for you and your circumstances. A knowledgeable attorney can educate you and guide you through the filing process.