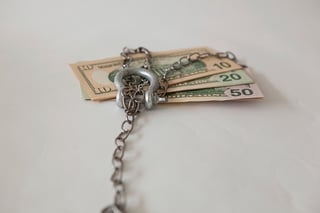 Probate is a legal process that takes place after someone dies. It includes:
proving in court that a deceased person's will is valid (usually a routine matter)
identifying and inventorying the deceased person's property
having the property appraised
paying debts and taxes, and
distributing the remaining property as the will (or state law, if there's no will) directs.
How a New Jersey Probate Lawyer Can Help
Typically, probate involves paperwork and court appearances by lawyers. The lawyers and court fees are paid from estate property, which would otherwise go to the people who inherit the deceased person's property.
Taking an estate through probate can be a challenging process for executors or personal representatives charged with this responsibility. The task may be made even more difficult when there are disputes that threaten to stall or derail the process. A solid probate law firm can advise and represent both plaintiffs and defendants in probate litigation. If you are struggling with probate law, it may be time for a consultation with a probate lawyer. It is recommended that you obtain a legal advocate if you ever need to confront an executor who is mismanaging an estate for which you are an heir or beneficiary. Additionally, if you have been served notice that a family member, business partner, creditor or charitable organization is challenging a will or accusing you, the executor, of fraud or neglect in your duties, then a New Jersey law office would be a good idea for you. Our New Jersey probate litigation law firm is here for you.
Find a Trustworthy Probate Lawyer
Scura, Wigfield, Heyer & Stevens, LLP, has been in existence as a law firm since 1972. Our solid reputation has been built one case at a time. Each client and each client's concern receives our careful attention and analysis. We understand that stakes may be high if you are involved in any type of probate litigation. As the executor or personal representative of an estate, you may believe that more than money is at stake: you also may feel a sense of obligation to the deceased, to do what you can to ensure that his or her wishes are honored.
Probate law is a highly technical area of the law. We urge you to entrust your probate litigation case to an experienced, seasoned law firm with a strong track record. Contact one of our probate lawyers at Scura, Wigfield, Heyer & Stevens, LLP, to schedule a consultation.
Se habla español
Tenemos asistentes bilingües que hablan español. Por favor llamar para una cita hoy.