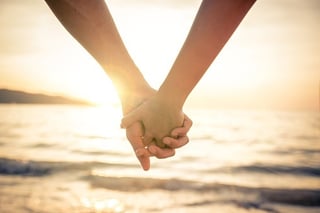 Getting married is often considered a happy event for couples in New Jersey. However, it is also a time when two different financial histories will coincide. Because of this, engaged couples often do not only think about the price tag of their big day, but also how their union could be costly throughout the marriage. If a fiance has bad credit or has filed for personal bankruptcy, many are quick to believe they should postpone their union until their credit score is repaired.
Will Filing for Bankruptcy Hurt Your Future Spouse's Credit Score?
Will filing for bankruptcy hurt the credit score of your future spouse? While the credit score of each spouse could impact the future financial decisions of the married couple, marriage does not mean that credit reports merge. Additionally, this does not mean that their debts automatically become your responsibility because you got married. Simply put, debts belong to the debtor, and he or she will continue to be liable for them regardless if he or she is married or not.
How could marriage after bankruptcy impact your spouse? In matters of joint credit applications such as seeking a home or auto loan, a spouse's bad credit score could impact the interest rate of this joint credit application. This often means higher interests rates, which also means higher monthly payments.
Limit the Impact of Bankruptcy After Marriage
How could you limit this impact? One way is to keep liabilities separate. This means not having both names on liabilities such as a mortgage or car loan. While this could help protect one spouse from the debts or bad credit of the other spouse, this is not always a reality, and co-signing for a loan might be required for a spouse to get a car loan. If this is the case, it is important for one to consider the amount and how much liability he or she would face if a divorce was to occur.
While a fiance or a spouse is rebuilding his or her credit after filing for bankruptcy or seeking debt relief, it is important to understand what the couple could do to better protect their credit. Individuals and couples should understand the options available and whether they could take additional steps to deal with financial problems.
For help with your bankruptcy questions, contact a consumer bankruptcy attorney today for a free consultation.
Source: Fox Business, "Will Fiance's Old Bankruptcy Hurt my Credit?"