DO NOT LET YOUR INSURANCE COMPANY GET AWAY WITH DENYING YOUR CLAIM FOR BUSINESS INTERRUPTION FROM COVID 19/CORONAVIRUS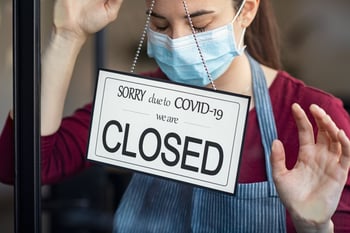 Business interruption insurance coverage is generally intended to cover losses from interruptions to a company's operations, including lost revenues and other expenses such as rent and payroll. These business interruption policies provide "all risk" insurance coverage. In all risk policies, ALL RISKS are covered unless they are specifically excluded. If the insurance company is claiming coverage is excluded, it is their burden of proof in court to prove that the coverage that you have for a claim under an all risk policy is excluded.
Additionally, business interruption also covers events cancelled because of governmental ordered closures due to Covid-19. The costs and lost profits from events could be enormous and that is what the insurance coverage is intended to cover.
Insurance companies across the country are unfairly denying these claims. If your business has been shut down because of the Covid-19 pandemic, you should speak with an attorney with knowledge as to insurance coverage issues. Your insurance company will do anything not to pay on your claim.
THE INSURANCE COMPANIES DENYING THESE BUSINESS INTERRUPTION CLAIMS ARE WRONG
Many insurance companies claim that since the virus is not causing the loss of use or diminished value of property that has not been physically altered it will not be considered physical loss or damage. Stated otherwise, insurance companies claim the virus did not physically damage the property so no coverage. This is a ridiculous position. Contrary to this position, many court cases hold that loss of use of property that has not been physically altered does constitute physical loss or damage for purposes of an insured business asserting that its policy covers the claim. Stated otherwise, if you cannot operate your business property, business is interrupted so yes coverage.
OUR OWN INSURANCE BUSINESS INTERRUPTION STORY
Let us tell you a brief story as to what happened to our law firm. Our law firm revenue, like other businesses, went down after New Jersey's Governor Murphy ordered a shutdown of non-essential businesses. We have paid our business interruption policy for years without ever submitting a claim. We immediately put our insurance company on notice of a claim and within a day we received a denial of our claim without the company doing any investigation. How can you deny a business interruption claim with this shut down when our policy covers business interruption coverage for a government ordered shutdown? The insurance company had no good reason for the outright denial. All of these years paying thousands of dollars under this policy and now that we need it because of our crushed cash flow, and the insurance company plays its game of deny and delay. Our law firm is filing suit.
PROTECT YOUR BUSINESS - FIGHT BACK NOW!
Free Evaluation. We will review your insurance policy for free to determine whether the language in your policy covers the claim. You have nothing to lose by our attorneys reviewing your policy.
Be First, Not Last. There is no guarantee on funding available and you want to file your claim as soon as possible to increase the likelihood of recovering your losses. Some states, such as New Jersey, have proposed legislation that insurance companies cannot deny these claims. You want to be first in line if such legislation is passed mandating coverage for business interruption due to the coronavirus pandemic.
Notify Insurance Company of Claim. All policies have a requirement of notifying the insurance company in the event of a claim. If you fail to timely file a claim, the insurance company does not have to pay it even if you have a valid claim. You want to make sure you have the proper language in the claim when you put your insurance company on notice
Preserve and Document. Our attorneys will send the notice of claim and preserve your rights to collect under your policy. Proper notice will build the foundation for a bad faith claim against your insurance company if/when they improperly deny your claim.