Bankruptcy Attorneys in Newark, NJ | Scura
Bankruptcy Attorneys Serving Newark
Are you searching for a way to get out of debt? Are you living paycheck to paycheck? If so, have you considered filing bankruptcy to get out of debt?
The Newark bankruptcy attorneys of Scura, Wigfield, Heyer, Stevens & Cammarota can help you decide if bankruptcy is right for you. Our law firm has worked with businesses and individuals in Newark since 1972. For many people, a Chapter 7, Chapter 13, or Chapter 11 bankruptcy case is the best solution to their financial trouble. Let us help you find the debt solution that is right for you.
If you have questions about bankruptcy, contact our office to schedule a free consultation with a member of our legal team. You can get the answers to your bankruptcy questions and free legal advice so that you can decide whether bankruptcy is the best debt relief option for you.
Filing Chapter 7 or Chapter 13 to Get Out of Debt?
A bankruptcy filing immediately stops creditors from taking further action to collect a debt without bankruptcy court approval. Therefore, filing a Chapter 7 or Chapter 13 bankruptcy case can stop:
Foreclosures
Repossessions
Wage Garnishments
Bank Levies
Debt Collection Lawsuits
Tax Liens
Creditor Harassment
When you file for bankruptcy relief, your income and your assets are protected by the bankruptcy stay. The bankruptcy stay gives you the time you need to develop a repayment plan in a Chapter 13 case. It also gives you time to decide whether you want to continue paying secured creditors or surrender collateral in a Chapter 7 bankruptcy case.
However, when you retain our experienced Newark bankruptcy attorneys, you already have a plan when you file a bankruptcy petition. Our bankruptcy lawyers begin protecting your best interests from your first consultation. We thoroughly analyze your financial situation to determine your debt relief options. We analyze your situation to determine if you are eligible to file under Chapter 7 or Chapter 13. Before you sign any bankruptcy forms, we make sure you understand the bankruptcy process, bankruptcy advantages, and any risks of filing for bankruptcy relief.
Discover the Advantage of Hiring an Experienced Newark Bankruptcy Attorney
When you hire Scura, Wigfield, Heyer, Stevens & Cammarota to work for you, you retain attorneys and a legal team who have your best interests as their top priority. Facing debt problems can be overwhelming, frightening, stressful, and frustrating. You do not need to try to face debt problems alone.
We believe that you deserve a fresh start to overcome the financial hardship that led to the need to file a bankruptcy case. When you retain our Newark bankruptcy law firm, we will:
Analyze your financial situation to determine bankruptcy eligibility
Explain the bankruptcy process and answer all your questions about bankruptcy
Analyze bankruptcy exemptions to protect the equity in your property
Assist you in gathering the information necessary to complete bankruptcy forms
Complete all bankruptcy forms and file those forms with the bankruptcy court
Provide information and guidance throughout each phase of your bankruptcy case, including completing your bankruptcy courses, deadlines, court hearings, and requirements for obtaining a bankruptcy discharge
Help you prepare for your bankruptcy hearing and attend court with you
Provide guidance and support until your case is complete
You do not need to worry about bankruptcy laws or bankruptcy rules. We take care of everything for you so that you can focus on getting back on your feet once you obtain debt relief.
What Debts Can a Bankruptcy Eliminate?
Because filing for bankruptcy relief is intended to give you a fresh start, most debts can be discharged through bankruptcy. You can get rid of medical bills, personal loans, credit card debt, and other unsecured debts by filing a Chapter 7 or Chapter 13 bankruptcy case. In a no-asset Chapter 7 case, you can get rid of most, if not all, your unsecured debts in as little as four to six months after filing your bankruptcy petition
However, bankruptcy does not discharge most student loans or tax debts. Alimony and child support are never dischargeable in a bankruptcy case. A bankruptcy case can also get rid of secured debts, such as mortgages and car loans, but you need to be willing to give up the property to get rid of the debt.
For individuals with debts that are not dischargeable, a Chapter 13 bankruptcy case can give them up to five years to repay those debts. For example, if you owe personal income taxes, alimony, or child support, you can spread those payments out in a Chapter 13 repayment plan. You can also repay past due mortgage payments to save your home from foreclosure. Many Chapter 13 debtors are able to reduce their car payments and even pay less to pay their car loans in full through a Chapter 13 case.
Our Newark bankruptcy lawyers work diligently to help you get out of debt as quickly as possible while keeping all your property. To determine which chapter of bankruptcy you should file, contact our bankruptcy lawyers in Newark for a free consultation.
Contact a Hackensack Bankruptcy Attorney for More Information
If you are interested in filing a bankruptcy case to relief your debt problem, our legal team is here for you. We answer your questions in a confidential, compassionate environment. You can trust that the bankruptcy advice you receive is based on years of experience working with individuals and businesses throughout New Jersey.
Call 973-870-0434 or 888-412-5091 to schedule your free consultation with one of our Hackensack bankruptcy lawyers. Do not spend another day worrying about how you will pay your debts while keeping the lights on and food on the table. Learn how a bankruptcy filing can protect you and your family while you get back on your feet. Bankruptcy protection gives you the chance to recover and rebuild after a financial hardship.
About Newark, New Jersey
Newark is known as "The Brick City" and "The Gateway City." It is in Essex County in northern New Jersey. Settled in 1666 by Puritans, Newark is one of the oldest cities in the country. The city has developed into a major hub for rail, water, and air shipping. Our law firm is proud to offer a variety of legal services to the residents in and around the city.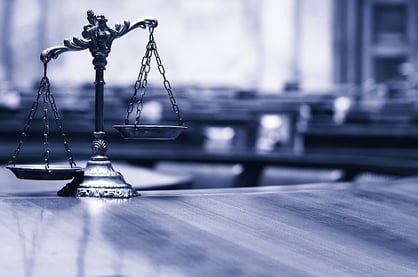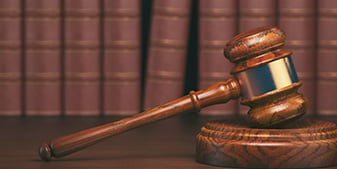 Meet our team
"Right from the beginning of my consultation till the end of my case, John and his proud staff gave me step by step details, one hundred percent of their attention, and reinforced in every possible caring way that everything was going to be OK. True professionals and always very reachable. They made my case smooth and stress free. I have highly recommended them already and have heard nothing but great things, and "thank you's" for doing so."
-Thomas R.