The most common forms of injuries sustained include:
Car Accident Claims
While many drivers in New Jersey work hard to drive safe and avoid collisions, even the safest driver cannot evade the unfortunate occurrence of a negligent driver crashing into their vehicle. Despite all the precautions the safest driver could take to avoid an accident, a 3rd party's negligence, such as speeding, intoxication, reckless driving or fatigued driving, could result in an accident and severe injuries.
In the United States, the majority of personal injury cases stem from car accidents. These incidents are typically caused by negligent drivers who either disregard traffic laws or fail to exercise proper caution while driving. In such cases, the negligent driver is usually held accountable for any injuries or damages sustained in a subsequent car accident. Although there are some exceptions, if you have been injured in a car accident due to a third party's negligence, you may be able to seek compensation for your injuries and damage to your vehicle.
In most years, in the United States, over 2.35 million people suffer injuries in car accidents, resulting in a cost of approximately $230 billion. The aftermath of a car accident can be catastrophic, and although your insurance provider may cover some of your damages, you may be liable for additional expenses. If someone's negligence was the cause of your car accident and subsequent injuries, you may be able to sue for medical bills, lost wages, pain and suffering, and more.
When a pedestrian and a vehicle crash into each other, the vehicle will always come out as a winner. When you are on foot you are absolutely no match for a car, truck or motorcycle. Even if the vehicle that hit you was traveling at a slow speed, chances are that you will walk away with some type of injury. And if more than one vehicle is involved in a crash with a pedestrian, the result may be catastrophic. If you have experienced any of the following injuries in a pedestrian accident, you may qualify for personal injury compensation:
Lacerations
Broken bones
Paralysis
Neck, back or spinal injuries
Head or traumatic brain injuries
Crush injuries


Slip/Trip-and-Fall Claims
A slip-and-fall accident typically occurs as a result of some sort of slippery substance on the ground—such as ice, water, oil, or even spilled food—that reduces that amount of friction between your feet and the ground, thus resulting in a slip and fall.
On the other hand, the most common cause for a trip-and-fall accident is because of uneven walking surfaces—such as a crack in the sidewalk—or a fixed object sticking out of the ground—such as a door stop or improperly removed street sign pole—that causes your foot to get caught thus resulting in your trip and fall.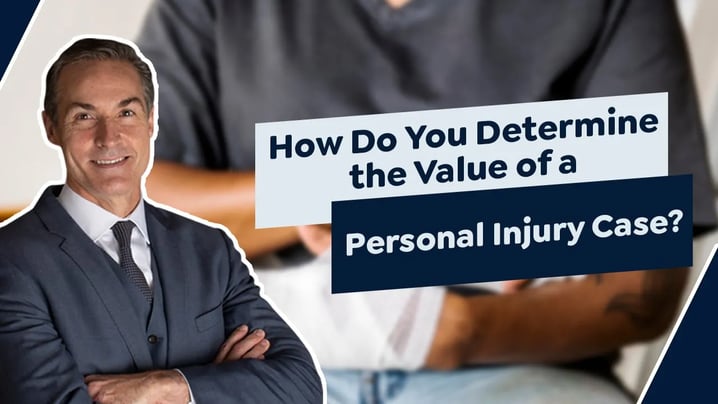 In either a trip-and-fall or slip-and-fall claim, the plaintiff must show that a dangerous or defective condition existed, that the defendant created said dangerous or defective condition, or alternatively had constructive knowledge of said condition, and lastly, that the condition proximately caused the accident and their subsequent injuries. Under New Jersey law, business owners owe invitees (individuals such as customers and clients) the "duty of reasonable or due care to provide a safe environment for doing that which is in the scope of the invitations." Prioleau v. Kentucky Fried Chicken, Inc., 434 N.J. Super. 558, 570 (App. Div. 2014). This duty of care that is imposed upon business owners requires the owner to discover and eliminate dangerous conditions, maintain their premises in a safe condition, and avoid creating conditions that would render their premises unsafe. Some examples of actions that owners of property must take to comply with the duty of reasonable or due care involves shoveling and salting walkways after snow/ice storms, conducting periodic sweeps of the building to identify and clean any slipping hazards, and notifying customers of the possible existence of slipping/tripping hazards via the use of signage and cones.
When a slip/trip-and-fall is sustained, the severity of injuries that may result range from a bruised hip to traumatic brain injuries. Most commonly, individuals will experience injuries to their wrists, shoulders, knees, back, and head. In the event of an injury, make sure to seek immediate medical attention to document the injuries and the reason for the slip/trip. Additionally, if given the opportunity, collecting evidence is imperative to later bringing a successful slip/trip-and-fall claim. If given the opportunity, either take photos and videos of the area wherein you fell to document the condition of the property and where you were injured. If you are unable to do so yourself, you can ask a friend or perhaps a nearby witness.
Dog Bite Claims
Most people love dogs and consider them as beloved members of their family. Dogs are mostly friendly and can be a great companion for anyone. There are many different dog breeds, the most popular including corgis, poodles, malteses, labrador retrievers, golden retrievers, beagles, rottweilers, shih tzus, cavalier king charles spaniels, beagles, belgian sheepdogs, english foxhounds, greyhounds, fox terriers, pitbulls, bulldogs, doberman pinschers, rottweillers, german shephards, great danes, siberian huskies, boxers and many more! But sometimes a dog may be overprotective of its owner and can bite a stranger or even someone within the family.
If a dog bites you or someone else within the state of New Jersey, then the dog's owner may be liable for your damages and injuries sustained. Under New Jersey law, N.J.S.A. 4:19-16, a dog owner may be strictly liable for any injuries sustained as a result of the dog bite. What this means is that regardless of the dog owner's intentions or precautions taken to keep the dog away from others, if the dog bites another person, then the owner will be liable.
Additionally, for N.J.S.A. 4:19-16 to apply, the dog must have bitten someone either one public property, or within private property wherein the person who was bit was lawfully within. If you are bit by a dog within public property, such as a park, then it is clear that N.J.S.A. 4:19-16 will apply. However, if an individual was bit by a dog within private property, then the person who was bit must have lawfully been within the private property in order for N.J.S.A. 4:19-16 to apply. For example, if you were invited to a friend's Fourth of July BBQ at their home, and while attending you were bit by their dog, then N.J.S.A. 4:19-16 will apply as you were lawfully within their private property since you were invited.
In the event of a dog bite, the first thing to do is to seek medical attention. It is important, if possible, to get into contact with the dog owner to ensure that the dog is up to date on all proper vaccinations. It is also important to notify police of the incident as the dog may be a danger to others. After receiving the proper medical care and reporting the incident to the proper authorities, if you wish to pursue a legal claim for the injuries and costs of treatment, then reach out to an experienced
Personal Injury Attorney
.
Construction Defect Claims
Construction defects can be a problem for many types of buildings, including homes, condos, apartments, and businesses. When construction is done poorly, it can lead to accidents, injuries, and damage to property. If you have been hurt or suffered damage because of construction defects, you may be entitled to compensation.
Construction defects can stem from a wide array of construction related issues, including using bad materials, the use of dangerous chemicals, or poor construction planning or design. When any of these issues arise, it is important to have an experienced personal injury attorney on your side who can help you understand your rights and get the compensation you deserve.
To build a strong case, we consult with engineers and other professionals in the construction field to fully understand what happened and how your situations could have been prevented. We will work hard to design a case strategy and negotiate with insurance companies on your behalf. With our expertise and experience, we can help guide you towards a successful resolution of your construction defect claim.
Wrongful Death Claims
Wrongful death is a legal term that refers to a claim for damages when someone dies due to the negligence or misconduct of another person or entity. When a plaintiff files a wrongful death claim, they intend to recover quantifiable losses for the death of a loved one caused by another's actions. Such quantifiable losses that are recoverable include the potential income the deceased could have earned, funeral and medical expenses, and the cost of other services the deceased could have provided.
To bring a wrongful death claim in New Jersey, typically, four elements of negligence must be proven: (1) duty, (2) breach of duty, (3) causation, and (4) damages. A wrongful death lawsuit can result in the recovery of economic losses, such as medical bills, funeral expenses, burial costs, loss of income, and loss of services.
Furthermore, pursuant to the Survival Act N.J.S.A. 2A:15-3, the administrator/executor of decedent's estate can bring a claim for injuries sustained to the decedents person or property and suffered prior to the person's death. The language within the Survival Act provides, "Executors and administrators may have an action for any trespass done to the person or property, real or personal, of their testator or intestate against the trespasser, and recover their damages as their testator or intestate would have had if he was living." N.J.S.A. 2A:15-3. The Survival Act allows an administrator to bring claims of a decedent regardless of whether the death resulted from natural causes of the wrongful act of someone else. To illustrate the Survival Act, say Paul suffers a serious back injury in a car accident and then dies of cancer a year later. The administrator of Paul's estate can bring an action for the back injuries suffered in the car accident as those claims "survive" under the Survival Act
Negligence resulting in a wrongful death can also lead to a claim for damages. If someone else is responsible for the death of a loved one, you may be entitled to a wrongful death suit, and qualified experts in economics can estimate the total sum of money you are entitled to.
The statute of limitations for a wrongful death claim in New Jersey, depending upon the defendant, is two years after the victim's death. It is important to speak with an experienced attorney as soon as possible to ensure your case is handled properly. In certain situations, depending on the defendant the statute of limitations may be shorter. For example, against the Port Authority of NY/NJ the statute of limitations is only one year. You must speak to an attorney in detail to determine how much time you have to file a case as soon as you can after an accident.
Playground Injury Claims
Playgrounds are meant to be a safe and enjoyable space for children to play, but unfortunately, accidents can happen. Each year, approximately 200,000 children are injured in playground related accidents caused by faulty or dangerous playground equipment. However, if a child is injured due to unsafe or dangerous conditions on the playground, parents and caregivers may have legal recourse.
Playgrounds can be made unsafe because of numerous factors, including:
Defective equipment
Equipment that was installed incorrectly
Rusty or broken equipment
Failure to properly maintain playground equipment
Unsafe surfaces
Poor lighting
Whether it is due to faulty equipment, inadequate maintenance, or other forms of negligence, we are here to help you seek justice and hold those who are responsible for the maintenance of playgrounds accountable for their actions and inactions. We can carefully examine all of the factors in your situation and provide you with honest feedback. If further representation is needed, we will fight on your behalf through all stages of litigation to reach a successful conclusion. Our goal is for you to receive the full and fair compensation you are owed.
Product Liability Claims
Defective products can cause a wide range of damages, including medical expenses, lost wages and pain and suffering. When a consumer is injured by a defective product, they may be able to file a product liability claim to hold the manufacturer or retailer responsible. Product liability can be established if a product has a design, manufacturing, or marketing defect. A design defect concerns a flaw in the intentional design of the product, while manufacturing defects concern flaws in the finished product that are not in line with the designer's or manufacturer's own specifications. Lastly, marketing defects relate to improper labeling of the product, insufficient instructions or failing to warn consumers of hidden dangers.
In New Jersey, manufacturers and sellers can be held liable for injuries caused by any of the above-mentioned defects under the New Jersey Products Liability Act. To determine if a product is defective, a focus is placed on whether the defect was inherent in the product, whether it was caused by a manufacturing flaw or inadequate instructions or warnings, and whether the manufacturer could have reasonably foreseen the danger.
What Steps You Should Take if You Have Been Injured in a New Jersey Accident
What to do Immediately Following Any Accident
In general, it is in your best interest to begin gathering as much information about your accident/case before you begin talking to an attorney. This includes gathering information such as a police report that documents the accident, the names of the other parties, any records that evidence damages you have sustained (financial or physical damages), and whether you or the other party has an insurance policy that be applicable in your situation. Always take pictures with your cell phone of any relevant evidence, such as damage to cars or the area you slipped and fell. All this information will be helpful to your potential attorney as they review your claim.
After you an accident has occurred, there are some critical actions that you will want to take as well as some things you may want to avoid doing. Refer to the following list for some helpful tips to follow after an accident:
Keep the Scene Intact. As best you can, make sure the cars stay in the same resting position after the accident. Obviously, if you are in danger of any kind then move out of harm's way. Take such protective actions as setting up flares of keeping your flashers on. If possible, stay in that position until the police arrive.


Do not leave the scene. No matter what you do, never leave the scene of an accident regardless of how serious. If you do, you are subject to a ticket and serious penalties, including potential loss of license. Critical evidence may also be lost if you leave the scene.


Immediately call the police. Call the police as soon as you can even if there are no serious injuries. Most likely, you will need a police report to file a claim with your insurance company. You will want a police report even if it is just to make a claim for damage to your vehicle.


Make an Accurate Record. When the police arrive, make sure you tell the police exactly what happened. Now is not the time to be shy. Immediately advocate, without arguing or alienating the investigating officers, for your version of the events. If you are asked if you are hurt and you are not sure, then say that. Do not say no you are not hurt. You should also make sure statements made by other persons involved in the accident are accurate as well and the officers are aware of all witnesses


Take pictures/video. With cell phones and digital cameras today, it is easy to get pictures, maybe even video. Take as many pictures as possible of the scene and all vehicles involved. You want to take pictures of the damage to the vehicles involved as this will better prove your case if you are not at fault. You also may want to take a picture of the roadway for skid marks or other areas at the scene that may show evidence of what happened. Likewise, you should take pictures of yourself, or others hurt in the accident if there are visible injuries.


Make sure you obtain information of other drivers or parties involved. If police do not arrive at scene, then obtain the name, address and telephone number of all persons involved in the accident, both drivers and passengers, and any witnesses. Always obtain information about insurance of other drivers. For witnesses, you should get their personal information. If police do arrive, they will usually obtain this information. I have noticed in many cases, however, that police do not take down information on witnesses. Get those witnesses' information if you feel they will help your version of events. While talking to other parties, never admit fault or make promises as to medical care as these statements can later be used against you to show liability.


Report Accident to Insurance Company. Notify your insurance company immediately after the accident. In New Jersey, most policies have personal injury protection coverage for medical treatment under your own policy, so you want that claim set up immediately if you are hurt.


Obtain Medical Treatment. If you are hurt at all, seek medical treatment immediately. Many times, injuries caused by motor vehicle accidents do not show up right away. Unless you are positive you are not hurt, you should seek medical attention at your local hospital emergency room. You want to get fully checked out and any injuries fully treated.
Organize records. Start a file on all your accident-related documents. This information should include an insurance claim number, the claim's adjuster who is handling the claim, names and phone numbers of all contacts and witnesses, pictures, receipts for any out-of-pocket expenses incurred as a result of the accident.


Contact an attorney. You must protect your rights. Be guarded on what you say to insurance companies, even your own. The insurance companies are not your friends. Preferably, see the attorney before you speak to insurance companies. Do not give any written statements without speaking to your personal injury attorney. Our office will speak to you free of charge and give you initial advice even if you do not intend on pursuing a claim. This advice initially will save you a lot of time and headaches. Our office works on a contingency fee basis, which means there is no legal fee unless the attorney recovers compensation for your injuries.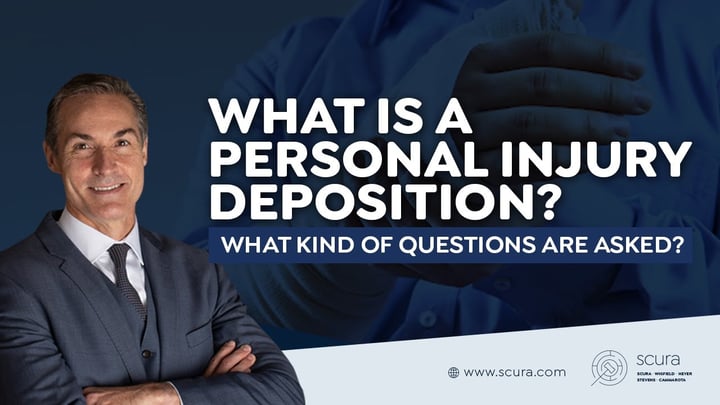 Hiring an Attorney
After an accident, the aftermath can be a stressful and overwhelming time. However, hiring a personal injury attorney can help relieve some of that stress that you may be experiencing. By working with an experienced attorney, you can benefit from their knowledge of personal injury claims and how to build a strong case. Furthermore, you can avoid having to personally deal with insurance companies and instead rely on the guidance of your legal team to negotiate settlements and ensure you receive fair compensation for your injuries.
When hiring a Personal Injury attorney, there are some vital questions that you may want to ask the attorney:
What type of experience do you have in handling cases with my specific injuries?
What percentage of your practice is focused on working with personal injury cases?
How much of my case will you actually be working on?
What is the typical settlement range for injuries and cases similar to my own?
Am I responsible for any out-of-pocket fees?
How are your fees structured?
Do you ever work on a contingency basis?
Are you a certified civil trial attorney?

At a minimum conduct a google search on the attorney to see what you can find.
Hiring a personal injury attorney can greatly increase your chances of receiving fair compensation for your injuries after an accident. With their expertise, the attorney can effectively present your case to insurance companies, judges, and juries to ensure the best possible outcome. Contact Scura, Wigfield, Heyer, Stevens & Cammarota, LLP today to schedule a free consultation of your case.
New Jersey Personal Injury Statute of Limitations
You must be careful in making sure you follow the required time limits in filing a claim for personal injuries or you cannot recover in the State of New Jersey. There is a law called the Statute of Limitations that sets a time period by which a lawsuit must be filed. If the person who is injured doesn't file the lawsuit within that time period, they may not be able to pursue the case further.
Time Limits to sue in new Jersey for Personal Injury are Different
The time limits for different types of lawsuits in New Jersey are different. For example, for personal injury lawsuits for adults, the lawsuit must be filed within 2 years from the date of the injury. For minors, the lawsuit must be filed within 2 years of the person's 18th birthday.
For medical malpractice lawsuits, if you're over 18 years of age, you have 2 years from the time that you could or should have known that malpractice was committed. For minors, the time limit is within 2 years of the person's 18th birthday, but it's different for injuries that occurred at birth. For wrongful death claims, the lawsuit must be started within 2 years of the date of the person's death. For product liability lawsuits, suit must be brought within 2 years of the date of occurrence.
Time Limits to sue in new File Claims for Personal Injury Against Governmental Entities
There are also specific requirements for lawsuits against public entities, county, state or municipal entities or affiliated institutions. You must first file a tort claim notice against a public entity within 90 days of the accident. The proper governmental entity must be notified, and this can become tricky finding the correct entity. After you provide the proper 90-day tort claim notice, you have 2 years from the date of the accident to sue the proper governmental entity. You have 2 years to file a Federal Tort Claim Act notice if the federal government or one of its agencies causes you injury.
Claims against the Port Authority of New York and New Jersey, however, have special rules and they must be sued within one year. If suit for personal injuries is not filed against Port Authority within one year, you cannot recover.
It is always best to consult with an attorney in New Jersey to get updated information on Statutes of Limitations. There are some potential exceptions that could extend the time limit, so it's important to discuss the facts of each case with a personal injury attorney to evaluate the proper time limitations.
Other Important Reasons to act fast in Pursing your Personal Injury Claim
In addition to the time limitations set forth by the Statute of Limitations, there are other important reasons to act quickly if you have been injured due to the fault of someone else. For example, witnesses' memories may fade over time, and crucial evidence may be lost or destroyed if not preserved promptly. Additionally, insurance companies may attempt to contact you shortly after an incident to settle a case quickly and avoid a lawsuit. It is important to speak with an experienced personal injury attorney before speaking with an insurance adjuster
If you are Unsure on time Limit for Personal Injury Claims Speak to Attorney
If you are unsure whether the Statute of Limitations has run on your claim, or if you have been injured due to someone else's fault, it is important to consult with an experienced personal injury attorney. An attorney can help you understand the applicable Statute of Limitations and other requirements that may apply to your case. They can also evaluate your case to determine whether you may be entitled to compensation for your injuries and damages.
It is important to note that the time limitations may vary depending on the type of case and the specific circumstances surrounding the incident. It is therefore essential to speak with an attorney who is experienced in personal injury law and who can evaluate your case in detail to determine the appropriate deadlines that may apply.
Overall, if you have suffered a personal injury due to the fault of someone else in New Jersey, it is important to take prompt action and speak with an experienced personal injury attorney to protect your rights and maximize your chances of obtaining the compensation you deserve.
How Much Your Personal Injury Claim May Be Worth and Damages You May be Entitled to in Your Claim
Personal injury or tort law states that an injured person may be entitled to compensation if someone else's intentional or negligent acts caused them harm. There are many different situations where you may become injured and have a valid personal injury claim on your hands. However, to receive compensation for your injuries, you must first be able to establish that a third party was negligent and responsible for your injuries. This can be a challenging endeavor, but with a proficient and experienced Personal Injury Lawyer by your side, your chances of reaching the maximum settlement possible greatly increase.
What Type of Compensation Am I Entitled To?
While each situation is different, there is one thing that every accident victim has in common: the fact that your injuries will change your life forever. Whether you have debilitating injuries, you lost your job or you have medical bills that you cannot afford, personal injury can turn your life upside down.
If you have been injured in an accident, you may be able to seek compensation for the following issues:
Pain and suffering
Chronic health conditions or disabilities
Hospital bills
Financial issues
Lost wages
Medical and rehabilitation costs
Depression and anxiety
A diminished quality of life
And more
When filing for a Personal Injury lawsuit, you need to determine how much you are owed by the offending party in terms of damages. This requires calculating up the quantifiable and unquantifiable damages you have received as a result of the injury. The rules on recovery vary from State to State so understanding your rights in New Jersey and how to best present your case is important.
Economic Damages are damages that can be specifically ascertained and calculated using objective evidence. These damages are the out-of-pocket expenses that went towards treating your injuries or repairing the damage to property. Medical bills, repair bills, lost wages and other fiscal expenses are examples of things that can count as quantifiable damages.
Non-Economic Damages are more difficult to calculate and are more theoretical in nature. These are damages that do not come with a specific price tag. These can include monetary compensation for your emotional trauma, missed job opportunities as a result of your injury, pain and suffering, loss of quality of life or any other potential payments that simply cannot be directly quantified. The amount of money you request will need to be determined by sound judgement of the jury.
Once you have determined the monetary amount of both the economic damages and non-economic damages, you add the two figures together, creating the total amount of money you request in trial. The amount of money you request in damages may change after discussing the matter with a personal injury lawyer, as they might find you are in fact entitled to more money than you initially might have realized.
In the event of a personal injury accident, it is important to understand the type of compensation that may be available for your claim and the procedures for receiving the maximum amount you may be entitled to. Below are some of the types of damages and factors to consider:
Compensatory Damages
Compensatory damages include any money that is owed to you due to your personal or emotional injuries following an accident or other harmful situation. These damages may be calculated based on repayment for loss of money and can include medical treatment costs, lost wages and/or property loss. Other compensatory damages may include:
Pain and suffering
Emotional distress
Loss of enjoyment
Loss of consortium
Punitive Damages
Punitive damages may be awarded to personal injury victims in the event that the responsible party is found to have acted in a careless or brash manner, which led to your injuries. These damages are considered to be a punishment for the defendant as well as a reward for you. For example, if you were injured in an auto accident after the defendant ran a red light, you may be entitled to punitive damages as a form of punishment for their failure to follow traffic laws.
How Can Your Actions Affect Personal Injury Compensation?
In some cases, you may be found partially at fault for your injuries following an accident. For example, if you acted carelessly following a car accident, you could possibly have the total compensation for your personal injury decreased. For a more in-depth description of how comparative negligence may affect the payout of your claim, see the Comparative Negligence section below.
Aggravation of Preexisting Degenerative Medical Condition
Some people are more susceptible to injury because of a preexisting degenerative medical condition. A degenerative medical condition is the progressive natural break down of the body over time. We all have different genetics and different natural weaker areas of the body. Those weaker areas of the body in a person will be more likely or susceptible to injury in a trauma, such as a car accident or a fall.
Although a preexisting degenerative medical condition may not cause discomfort, if trauma resulting from someone else's negligence causes pain, the affected individual can claim full recovery for any aggravation or deterioration of the preexisting condition. Similarly, if the preexisting degenerative condition was already causing pain, any exacerbation of the condition may entitle the individual to compensation equivalent to the fair and reasonable value of the worsening of pain.
Insurance companies try to use degenerative conditions to downplay the pain you have suffered as a result of their insured's negligence. Insurance companies argue that they shouldn't have to pay to fix a condition that was already there. It is the pain, however, that is the key. If the traumatic event causes the pain to present or increase, the law says that you can recover damages. Only experienced personal accident or injury attorneys know how to defuse the insurance company's bunk arguments.
For more information about how much your claim may be worth based on the type of personal injury claim you are bringing, please visit the following links:
What is Negligence and How is it Proven?
Negligence is described as an act or inaction that resulted in injuries due to the failure to exercise due care in taking said act/inaction. This implies that the harm could have been avoided if not for the carelessness/negligence of a third party.
Personal injury claims also involve establishing fault, which is crucial for a successful personal injury claim. You and your personal injury attorney must be able to prove fault to successfully win your claim. If no other party is responsible for the injury, then no one is legally accountable for any damages that were sustained because of the injury. Proving fault is usually the crux of the claim, and while it may be straightforward in some cases, it can be more complex in others. Typically, fault is demonstrated by showing that the defendant was negligent in their action/inaction.
Negligence Elements
To show negligence, a plaintiff typically must prove four elements: (1) the defendant owed the victim a duty of care; (2) the defendant breached that duty of care by acting negligently; (3) the defendant's behavior caused the injury; and (4) the plaintiff suffered damages.
Comparative Negligence
In some cases, both parties may be partially at fault. Different states maintain different laws when multiple actors combine for a single accident. In a contributory negligence jurisdiction, a party cannot recover if it was at fault, regardless of the degree of fault. In a pure comparative negligence jurisdiction, a party can collect damages even if they were 99% at fault, but the amount of damages is limited by the party's degree of fault. Finally, in a modified comparative negligence jurisdiction, a party can pursue damages so long as they were not more than 50% at fault. New Jersey is a modified comparative negligence jurisdiction. Thus, more than 50% at fault then no recovery, but 50% or less at fault then there is a recovery.
How Long Will A Case Last For?
Filing a Claim
After deciding which attorney will best represent your interests in a subsequent personal injury suit, the claims process can begin by filing an initial complaint. This initial complaint should outline the parties involved, the legal basis for taking the claim to court, all legal claims against the defendant, any supporting facts that you have and a demand for judgment. The defendant will then respond to the complaint with their "Answer" in which they will admit or deny the allegations contained within your complaint as well as set forth their side of the suit. If the defendant fails to respond to the complaint, they may be found guilty by entry of default.
Discovery and Settlement
The next step in the claims process is discovery and settlement phase. Within this phase, both sides of the lawsuit will work to gather information through written discovery (interrogatories), document production requests, and depositions. This phase can often be frustrating and time-consuming, but it is essential for building a strong case. During this pre-trial phase, the attorneys from both sides will typically attempt to settle the matter as this is often preferred as it will save both money and time for all parties involved.
However, if settlement discussions are unsuccessful for a multitude of reasons, the case will proceed to trial. You always have the right to go to trial if you are unsatisfied with the settlement offer, even if your attorney advises against it.
Collecting Payment
Many cases it depends how much insurance is there in place to cover the defendant as most people do not have sufficient assets to cover a claim. In the event of insufficient or no insurance, after you settle your claim or win your case in trial, you must now collect payment from the defendant. Some of the payment options you have available may include:
Collecting a small amount form the defendant's bank account over a set period of time.
Taking a small percentage from each of their paycheck's.
Working with law enforcement to forcibly remove money or assets.


In situations where the defendant files for bankruptcy, you cannot collect payment from them. In these types of situations, you may be able to work with your attorney to conduct a post-trial investigation to take a closer look at the defendant's finances. You always most hope that the defendant has sufficient insurance or otherwise you will have to collect against a person's assets, if they have them.
Why You Should Hire a New Jersey Personal Injury Lawyer?
While every personal injury situation is different, there is no specific guideline to follow when it comes to hiring a personal injury attorney. However, without an experienced legal team, understanding the legal process can be challenging. If you or a loved one is struggling to settle a personal injury case on your own, a New Jersey personal injury lawyer can provide the needed help. Whether you are dealing with serious medical complications, difficulty navigating your claim, or you have run into a roadblock with the insurance companies —having some extra help on your side can make a huge difference Throughout the personal injury claims process, there may be several instances where an attorney's advice can be useful.
They can Assist in Settling Claims
Having a lawyer represent you is essential before settling a case, as they have the skills and expertise needed to understand the legal intricacies involved in your case. Attempting to navigate the process without a lawyer can lead to being misled by insurance companies and settling for less compensation than you deserve or even having your claim dismissed. Insurance companies prioritize their own interests, not yours, so it is essential to have legal representation to increase your odds of receiving a proper settlement. Unsurprisingly, a study conducted by the Insurance Research Council found that victims of car accidents who an attorney represents receive, on average, three times the compensation paid to those without legal representation.
Your Claim Has Become Overwhelming
It is important to understand that managing a personal injury personal injury claim on your own can be overwhelming and difficult; Especially if legal terms become too technical or dealing with insurance companies becomes frustrating. If you realize that you need expert help at any time during the claims process, it's wise to consult with a New Jersey Personal Injury Lawyer.
You could decide you need expert help at the beginning of the process or at any other time, as you work your way through filing paperwork. Whether the legal terms become too technical, or you realize that trying to work with the insurance companies isn't working, filing on your own can make things very hard to manage.
The Insurance Companies Won't Budge
Finding yourself in a stalemate during a personal injury claim can be unfavorable. Despite navigating the legal process, accident victims may encounter insurance companies that refuse to offer a just settlement. In such scenarios, it is wise to seek advice from a New Jersey personal injury attorney. If you believe that the offered compensation is insufficient or undervalues your claim, you can opt to take your case to small claims court.
Retaining legal representation when taking your case to court is crucial. The potential for receiving a higher compensation outweighs the risk of accepting a lower settlement even after legal fees. Insurance companies often avoid larger payout due to two primary reasons:
Denial of Liability - It is very common for insurance companies to quickly deny that their insured party was at fault for an accident. They often attempt this power move in the hopes that accident victims will believe their findings. Or they hope that you'll become frustrated enough to give up on your claim entirely. If they refuse to reconsider their initial findings, you may need to work with a lawyer to help show the insurance company that you are serious in pursuing the case.


Denial of Coverage – Insurance companies may also state that this type of accident is not covered by the insurance policy that was in place. If this happens, it is important for accident victims to request a copy of the policy and go over it carefully. Most insurance policies can be interpreted in different ways, so enlisting the help of an attorney to go over the policy may be in your best interest.
You Think You Might Need Some Expert Advice – hire a certified civil trial attorney
It is important to exercise due diligence when hiring a New Jersey attorney as finding the proper attorney can be the difference between receiving a settlement or being left with the burden of your medical expenses.
Selecting an attorney in New Jersey can be challenging due to the abundance of options. However, it is worth noting that a little more than 2% of attorneys in the state are New Jersey Certified Civil Trial Attorneys. John J. Scura III of our firm has been certified by the New Jersey Supreme Court as a Civil Trial Attorney.
Just so you have a brief understanding, below is an outline of what it takes to get certified and what areas matter. A longer explanation of this is available on our website under About Us/Certified New Jersey Civil Attorney.
Q. What is a certified civil trial attorney?
A. Certified Civil Trial attorney is a special designation granted by the New Jersey Supreme Court to attorneys who have gone through a rigorous process to prove their skill and expertise in the courtroom in front of a jury. The Supreme Court only awards this designation to lawyers who meet the rigorous standards of the process.
Q. What does it mean when an attorney is certified?
A. A certified attorney is not just an attorney who has a specialization in a particular area of law. Additionally, they have also:
Been a member of the New Jersey bar for over five years
Participated in continuing legal education requirements
Shown a significant level of experience in civil trial law
Been recommended and evaluated by other attorneys and judges familiar with his or her work
Passed a written test in civil trial law
Q. How many attorneys are currently certified in New Jersey?
A. Out of about 60,000 lawyers in New Jersey, only a little more than 2% have the designation of Board Certified Civil Trial Attorneys.
If your case may proceed to trial, having a Certified Civil Trial Attorney may increase your chances of success. Here is the Board on Attorney Certification website showing the current list of certified attorneys across the key legal practice areas.
Trust your gut when it comes to finding the best New Jersey personal injury lawyer. If a lawyer makes grandiose promises, can't provide clear answers about your case, or gives off a bad vibe, follow your instincts. Use the information you gather and your intuition to find the right lawyer for you. If you've been injured and can't afford medical bills, hiring a personal injury lawyer can help you recover the money you deserve, with so many lawyers to choose from, it can be overwhelming to know where to start.
For more information on how our New Jersey personal injury attorneys can help, call (973) 870-0434 or visit us online today to schedule a free initial consultation.

New Jersey Personal Injury FAQs
What is a personal injury case or claim?

If you were injured due to someone else's negligence, you have the right to pursue compensation for your damages. A personal injury case or claim is a legal action taken against the at-fault party to seek compensation for your injuries, medical bills, lost wages, and other damages.


Should I file a personal injury case or claim?

If you were injured due to someone else's negligence, you should consider filing a personal injury claim. A personal injury claim is a way to pursue compensation. This may be done by negotiation with an insurance company or the at-fault party and working out a settlement or you may have to file a lawsuit to recover fair and reasonable compensation. You should speak with an attorney to evaluate your case and explore your options.


Should I talk to the insurance company without a lawyer?

No. You should not talk to the insurance company without first consulting with a personal injury lawyer. Insurance companies are not on your side and may try to use your words against you to minimize your settlement. A lawyer can help protect your rights and ensure you receive fair compensation for your damages.


How do I know if I have a valid personal injury case?

To have a valid personal injury case, you must have been injured due to someone else's negligence. You must also have damages, such as medical bills, lost wages, and pain and suffering, as a result of the injury. If you are unsure if you have a case, you should speak with a personal injury lawyer.


How long do I have to file a personal injury claim in New Jersey?

In New Jersey, there are different time limits depending on the claim. Generally, you have two years from the date of the accident to file a personal injury claim but there are other deadlines that may be involved. It is important to act quickly to ensure your case is properly investigated and evidence is preserved.


How much is my personal injury case worth?

The value of your personal injury case depends on several factors, such as the severity of your injuries, the impact on your quality of life, lost income or time away from work, and future medical expenses. A personal injury lawyer can help evaluate your damages and provide an estimate of the potential value of your case.


What is the process for filing a personal injury claim?
The process for filing a personal injury claim in New Jersey typically involves gathering evidence, negotiating with insurance companies, and, if necessary, filing a lawsuit. An experienced personal injury lawyer can guide you through the process and help ensure your rights are protected.


Can I still file a personal injury claim if I was partially at fault for the accident?
Yes, you may still be able to file a personal injury claim if you were partially at fault for the accident. New Jersey follows a comparative negligence rule, which means that your compensation may be reduced based on your percentage of fault


What if the at-fault party does not have insurance?
If the at-fault party does not have insurance, you may still be able to pursue compensation through your own insurance company, depending on the type of coverage you have. A personal injury lawyer can help you explore your options and determine the best course of action.


How long will it take to resolve my personal injury case?
The length of time it takes to resolve a personal injury case depends on several factors, such as the complexity of the case, the severity of the injuries, and the willingness of the insurance company to negotiate a fair settlement. An experienced personal injury lawyer can help expedite the process and ensure you receive fair compensation as soon as possible.


What should I do if I am injured in a car accident?
If you are in a position to do, so take pictures of the scene and the cars involved in the accident. If you are injured in a car accident, you should seek medical attention immediately, even if you think your injuries are minor. You should call the Police immediately. You should also exchange contact and insurance information with the other driver.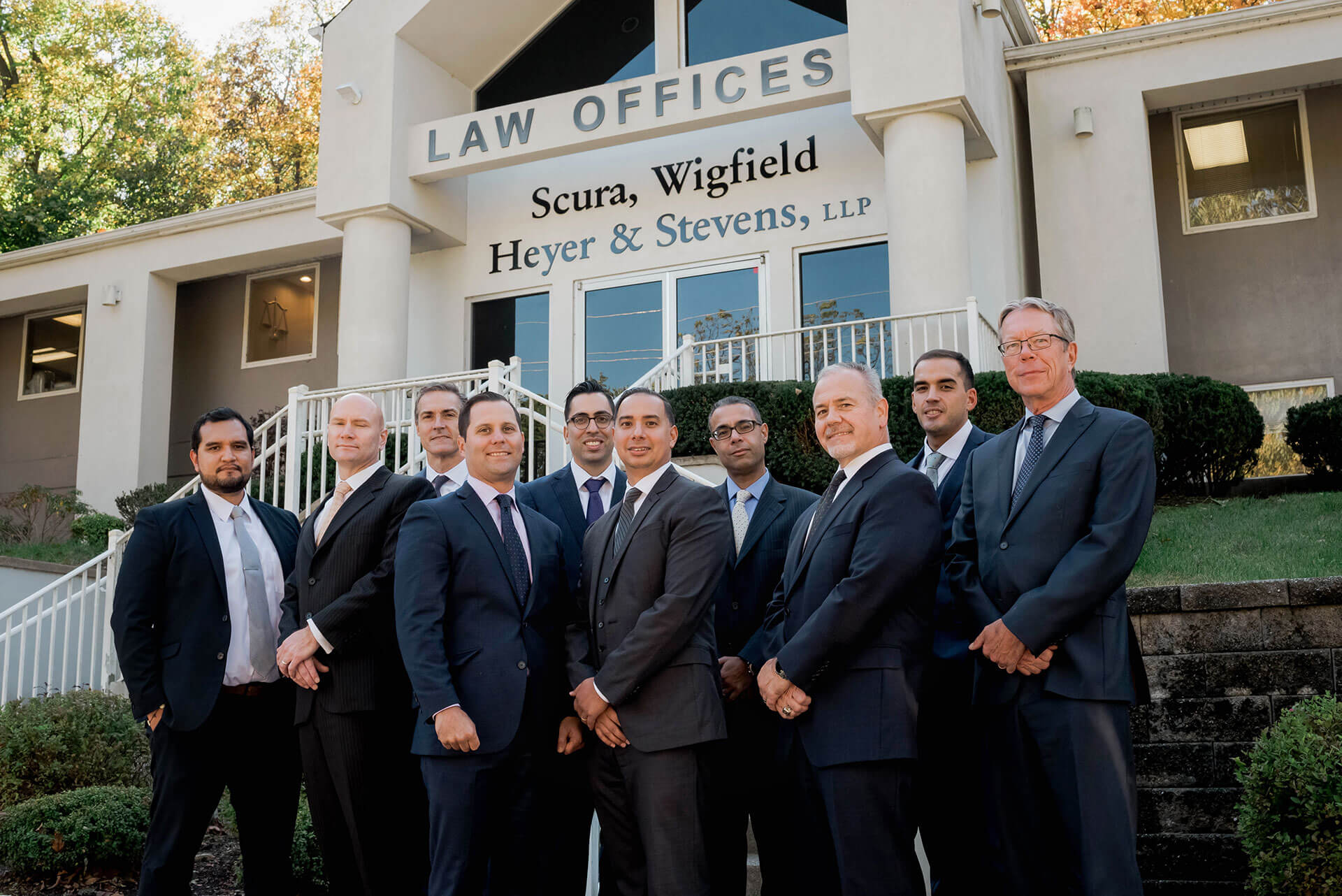 Locations We Proudly Serve
Passaic County

1599 Hamburg Turnpike, Suite A

Wayne, NJ 07470

Hudson County

50 Harrison Street, Suite 214F

Hoboken, NJ 07030

Bergen County

3 University Plaza, Suite 207

Hackensack, NJ 07601

Hudson County

1 Harmon Meadow Blvd Ste 201,

Secaucus New Jersey 07094

Essex County

One Gateway Center, Suite 2600

Newark, NJ 07102