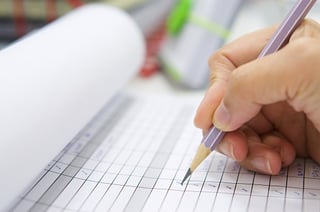 Prior to filing for bankruptcy, your attorney will request a series of documents in order to ensure that your bankruptcy petition is accurate. The more information that a potential debtor can provide, the better. Strategically, your attorney wants to be prepared to explain any potential issues to the Court and the Trustee appointed to your particular case. Therefore, prior to filing for bankruptcy, collect the following documents and provide them to your attorney for his or her review. All documentation provided must be up-to-date before the bankruptcy petition is filed.
Financial Records
Your financial records are some of the first documents that you should collect. These records will determine whether your case should be Chapter 7, Chapter 13, or Chapter 11. In a bankruptcy proceeding, these records may have significant implications whether you will be able to retain certain property and whether your bankruptcy plan is feasible.
The last two years of tax returns. If you haven't filed a tax return for a particular year, please do so at your earliest convenience;
Copies of bank statements for the past six months, including checking, savings, money market, mutual funds and brokerage;
Copies of six months of paystubs. If you are self-employed, your attorney will require a six month profit and loss statement;
Social security, pension, retirement, and/or unemployment income for the last six months;
Any and all documents related to retirement accounts, including 401k, pensions, annuities, ERISA, and profit sharing plans , if any;
Copies of any life insurance polies, whether the policy is a term life policy or a whole life. Your attorney will only need the declaration sheet and any recent statements associated with that policy; and
If you are married, include your spouse's occupational information and income.
Legal Records
Pending litigation is considered an asset of the bankruptcy estate. For example, a personal injury lawsuit where you can recover monies for damages is property that a Trustee can distribute to creditors, even if the lawsuit hasn't been finalized.
If you are suing anyone for recovery of damages, a copy of the complaint and your attorney's information; and
Any information related to inheritances for the last four years;
Additional Documents
The following documents will provide a thorough analysis of your assets, expenses, and payments to creditors. These documents will be illustrated in your bankruptcy petition so that creditors, the Bankruptcy Court, and court appointed officials can properly evaluate your financial picture.
A list of names and addresses of any creditors with the approximate amount owed, including any vehicle payments;
If you own real estate, the bankruptcy Trustee will request a Comparative Market Analysis or an appraisal of the property. Furthermore, provide your attorney mortgage information including the payoff, proof of property insurance, and a copy of the deed;
Any documentation related to a Timeshare owned;
A spreadsheet outlining your monthly expenses;
A list of any creditors that you've made payments of more than $600.00 prior to the bankruptcy petition date; and
A list of any unexpired leases or contracts that you currently maintain;
After collecting these documents, please call our firm and schedule a free New Jersey bankruptcy consultation to determine whether bankruptcy is the best option for you.
Whether you need to completely eliminate your debt through Chapter 7 bankruptcy, or need to reorganize your credit payments through Chapter 13 or Chapter 11, we are well qualified as a full-service bankruptcy law firm for people in these and other New Jersey counties: Passaic County, Hudson County, Essex County, Bergen County, Morris County, and Sussex County. Call us today at 973-870-0434 or toll free 888-412-5091.