Amy L. Knapp, Esq.
Email: amylknappesq@gmail.com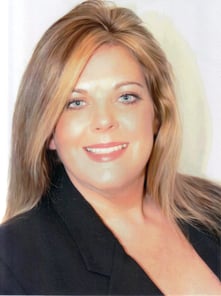 A lifelong resident of New Jersey, Amy L. Knapp is an attorney admitted to practice before the State Bar of New Jersey and the U.S. District Court for the State of New Jersey.
Before obtaining her law degree from Widener University School of Law, Ms. Knapp earned her Bachelor of Arts degree in Political Science from Rowan College. Ms. Knapp's desire to go to law school stemmed from her background working in social services with Pemberton Township Department of Public Assistance and other local non-profit organizations, where she assisted homeless individuals and families in transition.
Today, Ms. Knapp continues her commitment to helping individuals and families in need. Ms. Knapp has been recognized by the United States Bankruptcy Court for the District of New Jersey for her continued dedicated service and volunteerism efforts with the Rutgers University Bankruptcy Pro Bono Project. Ms. Knapp has also received accolades from the Burlington County Board of Chosen Freeholders for extending legal services to senior citizens and for her participation in consumer law-related seminars to educate senior citizens on their respective legal rights.
In her bankruptcy practice, Ms. Knapp carries over this commitment and believes firmly in helping everyday people through financial restructuring. Ms. Knapp is passionate in her conviction that there is no greater service than helping the struggling hard working people of New Jersey rebuild through personal bankruptcy. Ms. Knapp understands that this is a very challenging time for so many of us. In such an environment, the system can work against those who need it most. Ms. Knapp is here to fight the obstacles that are keeping her clients from reaching their objectives.
Amy Knapp is Of Counsel to the Firm and focuses her practice in the areas of bankruptcy, bankruptcy litigation and consumer law.

Professional Associations
National Association of Consumer Bankruptcy Attorneys
Burlington County Bar Association
Camden County Bar Association
Areas of Practice
Bankruptcy
Bankruptcy Litigation
Consumer Law
Bar Admissions