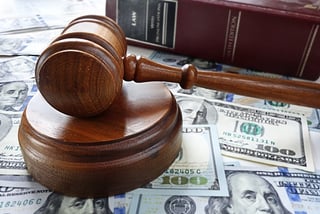 Undoubtedly, New Jersey residents have heard about Toyota's sudden acceleration lawsuits that have made headlines the past couple of years. Cars play a huge role in everyday life and are heavily relied upon for work, getting kids to soccer practice and weekend excursions. For car owners, the thought that your car could suddenly accelerate without your doing so is a terrifying thought. Fatal car accidents are devastating for a family. However, learning that a death could have been prevented but for a company's negligent behavior can be emotionally unbearable. In such cases, a wrongful death lawsuit may be appropriate.
Toyota's negative media attention appears far from over after an attorney filed a wrongful death lawsuit recently, asking for $20 million in damages. The attorney represents the family of a woman who was killed in 2009 when her Toyota Camry suddenly accelerated and crashed, despite her efforts to stop the car. In the aftermath of the discovery of sudden unintended acceleration, Toyota recalled millions of cars and paid $1 billion in lawsuits. The case is scheduled to go to trial and expected to last nearly two months.
In some cases, a wrongful death lawsuit is a family's way to hold accountable the company or individual who harmed the victim. In order to bring a wrongful death suit, there must be a death where the individual is killed as a result of another's misconduct or negligence. The action belongs to a victim's close family members. In addition to the public policy aspect of wrongful death suits, a lawsuit can also help financially alleviate the burden family's face in the sudden death of a loved one. In many cases, mounting medical and funeral expenses can be overwhelming.
If a family has lost a loved one in an accident and believe a third party is to blame, a wrongful death suit may be appropriate. An attorney can analyze the available evidence and help guide the family through the legal options available for compensation related to an unfortunate accident.