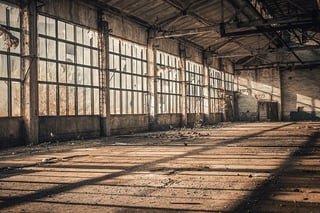 New Jersey residents who have been injured while on another's land understand the need for proper compensation for any injuries sustained. An accident or injury can cause both physical and financial damage, and leave a victim burdened. A premises liability lawsuit can provide a victim a monetary award for the damages and injuries sustained.
Recently, a woman brought lawsuit against ABB Combustion Engineering Inc., and claimed that her husband died as a result of asbestos exposure. The woman's husband worked for the company between 1956 and 1980. Her lawsuit claims that the man was exposed to asbestos and over the course of his employment, inhaled large quantities of the substance. The woman asserted that her husband had mesothelioma and died as a result of the exposure. The case was brought under a negligence and premises liability claim, stating that the company failed to provide a safe work environment, and that they failed to approve, inspect or supervise the work that took place, resulting in asbestos inhalation. The woman is seeking damages including medical expenses, funeral expenses, attorney's fees, physical pain and anguish and lost earning capacity and wages.
Legally speaking, a premises liability lawsuit seeks to hold occupiers and owners of land responsible for the accidents that take place on the property. Common lawsuits are generally slip and fall cases, inadequate security or defective conditions. When a lawsuit is brought, the first step a court will generally take is determining the legal title of the parties involved. A victim or visitor of the property will be classified as a licensee, invitee or a trespasser. Depending on the classification, there will be different elements that must be demonstrated to the court in order to bring a successful claim.
Being injured on another's property can leave lasting physical and financial scars. An attorney can help evaluate your case and provide advice regarding the legal options available to you in order to be properly compensated for your injuries.
Source: The Louisiana Record, "Wife sues over husband's asbestos-related death," April 19, 2013