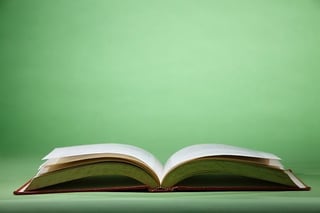 When parents purchase toys for their children, their first thought is probably of the child playing happily with the newest member of their collection. However, the unfortunate truth is that sometimes those toys can also pose dangers, particularly when they are poorly designed or defectively manufactured. When either occurs, an unsuspecting parent could find their child suddenly suffering.
Take, for example, two similar products that were recently recalled by the United State Consumer Product Safety Commission. These items - books entitled "Red, Green, Blue, I Love You" and "Count my Kisses 1, 2, 3" - have a hidden danger. The covers of each book have a small metal rod that holds beads. According to the recall notice, the metal rod can become unattached from the cover, releasing the beads. The beads, in turn, could be swallowed and cause a child to choke, while the then detached rod could lead to cuts.
The books, which were sold by retailers such as Amazon.com, Barnes & Noble and others from June 2013 to August 2013, can be returned to the location at which they were purchased for a full refund. In total, about 70,000 books are covered by the recall effort.
Defective and dangerous children's products cause numerous injuries each year here in New Jersey, and some can unfortunately even lead to death. Toys in particular can cause such unexpected incidents, as young children are generally not help responsible for the way they use the product. Thus, if a manufacturer is negligent in designing, producing, unsafe handling or even by failing to adequately warn parents of possible dangers, it may be possible to seek compensation from the company for any unfortunate outcome, whether it be injury or an untimely death.
No one wants such an incident to occur, but if it does those affected should understand their legal options. Pursuing a product liability lawsuit may be the best way to deal with the unexpected financial ramifications caused by a negligent manufacturer, including medical bills, pain and suffering or even loss of companionship.
Source: United States Consumer Product Safety Commission, "Hachette Book Group Recalls Children's Books Due To Choking and Laceration Hazards"