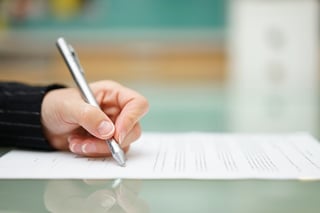 Residents of New Jersey know that many of us are dependent on drugs and medical devices to ensure a healthy lifestyle. While some drugs are administered orally, others are administered through other methods. But no matter what method is used, consumers expect the pharmaceutical products they take to be safe.
Recently, Merck, one of the largest pharmaceutical companies, agreed to pay $100 million to settle thousands of products liability lawsuits pertaining to the safety of its NuvaRing contraceptive device. According to reports, more than 200 lawsuits have been consolidated in New Jersey, all of which claim the company knew that NuvaRing posed a higher risk of heart attacks and blood clots compared to its competitors.
The settlement is expected to resolve as many as 3,800 lawsuits filed against the company in various federal and state courts across New Jersey and Missouri. However, the settlement is only valid if 95 percent of the plaintiffs agree to the $100 million proposal. According to the judge presiding over the case in a Hackensack court, if more than 5 percent of the women involved refuse the offer, Merck can step away from the deal.
In a similar lawsuit last year, Bayer AG, another pharmaceutical company, paid $1.6 billion to settle claims over its Yasmin and Yaz lines of contraceptive pills. According to that lawsuit, the drug caused blood clots, which eventually led to strokes and heart attacks.
In New Jersey, it is possible for people to seek compensation from the manufacturers of dangerous drugs and defective medical devices. To succeed in recovering for his or her damages, the victim must show the product harmed him or her. Products liability lawsuits can compensate plaintiffs for medical expenses, therapy and rehabilitation, disability as well as pain and suffering felt by the victim. Surviving family members may also be able to recover for funeral and burial expenses as well as loss of companionship if the event is fatality.
Source: NJ.com, "Merck to pay $100 million to settle cases over safety of NuvaRing contraceptive," Feb. 7, 2014