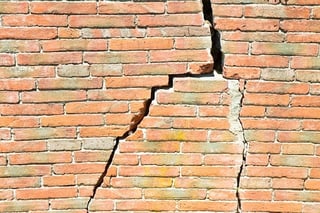 Wayne, New Jersey, resident would agree that injury from a sudden accident can have a severe impact on a person's physical as well as emotional well-being. In addition to the physical and emotional trauma, accident victims and their families also deal with financial difficulties that arise from lost income and expenses incurred for medical treatment.
In a recent incident in West New York, New Jersey, four pedestrians were injured after a building partly collapsed, sending bricks falling on people walking on the sidewalk. According to reports, the town's mayor was inside the building at that time and rushed out to the sidewalk after hearing a loud crashing sound followed by people screaming.
The mayor saw that one victim was lying on the sidewalk and appeared to be very seriously injured. He stayed with the victim until paramedics arrived at the scene. The extent of the injury of the three other victims cannot be confirmed beyond a crushed foot and injury to an arm. After conducting an inspection, the town's construction official said that one of the building's aging parapets was to blame for this incident. The building, along with another one, was declared unsafe and authorities ordered the owners to hire a structural engineer and a contractor to assess the damage and carry out necessary repairs. Reports indicate that no prior incidents of a similar nature occurred in the neighborhood, although the building was built almost 100 years ago.
According to New Jersey law, a property owner is responsibility for keeping the premises and the vicinity free of any potential hazard. However, if a property owner is negligent about appropriate maintenance, an incident like this can subsequently lead to a premises liabilitylawsuit, which may be filed by the victim to recover the losses suffered due to the incident. The compensation that the premises liability victim receives can help with all accident-related expenses.
Source: NBC New York, "Mayor Rescues Pedestrian Hurt in Partial Building Collapse in New Jersey"