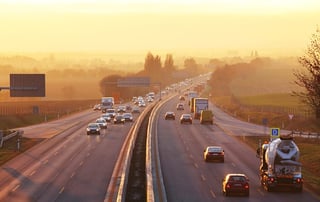 New Jersey families driving certain motor vehicles may have almost met their end on the road without even knowing it. General Motors, one of the largest automakers in the United States, has been accused of failing to correct a serious product defect in several lines of cars dating as far back as 10 years.
A fatal accident is possible in these vehicles because of a faulty ignition switch that abruptly shuts off the engine while the car is in motion, rendering all electrically operated systems inoperable, including steering, braking and airbag deployment. Thirteen deaths have been attributed to the defect since 2006.
Some family members of these accident victims attended a recent U.S. Senate hearing in the capitol where Mary Barra, GM's chief executive officer, was summoned for questioning by lawmakers. Evidence presented before the House Energy and Commerce subcommittee suggested that a GM employee intentionally attempted to conceal the manufacturing defect back in 2006. Almost a decade later and with a death toll of more than a dozen people, this seems to be the biggest product liability case GM has ever faced.
Although current information seems to single out individuals who may be held responsible, legal experts suggest that it may be easier to build a concrete case against the negligent manufacturer. In 2004 and 2005, a proposal to fix the problem was submitted but never implemented. GM only began recalling the defective products nearly a decade after the problem was recognized by company engineers.
Fatal accidents and those that result in injuries cause a lot of pain and suffering to families of victims and harmed survivors. Medical expenses only add to the woes of victims and their surviving family members. In such cases, the advice and counsel of a law firm with experience in the area of product liability is highly recommended in order to have the best possible chance of obtaining adequate compensation.
Source: NJ1015.com, Associated Press, "Angry Families Want GM Prosecuted for Defects"